We've accomplished a lot this month, developing new features to make AG even more efficient. We truly listen to our user feedback and work hard to provide an amazing experience by developing new enhancements that simplify the platform. Check out the enhancements we're most proud of:
Article Galaxy Gets a Thoughtful Update That Makes the User Experience More Seamless Than Ever Before
Re-Design of the Re-Use Rights UI
We have improved the overall look and feel of this UI to provide a better and more user-friendly experience for our customers. Users will be able to select their intended use from a list of options, which will then show them tailored information on how they can access an article they need.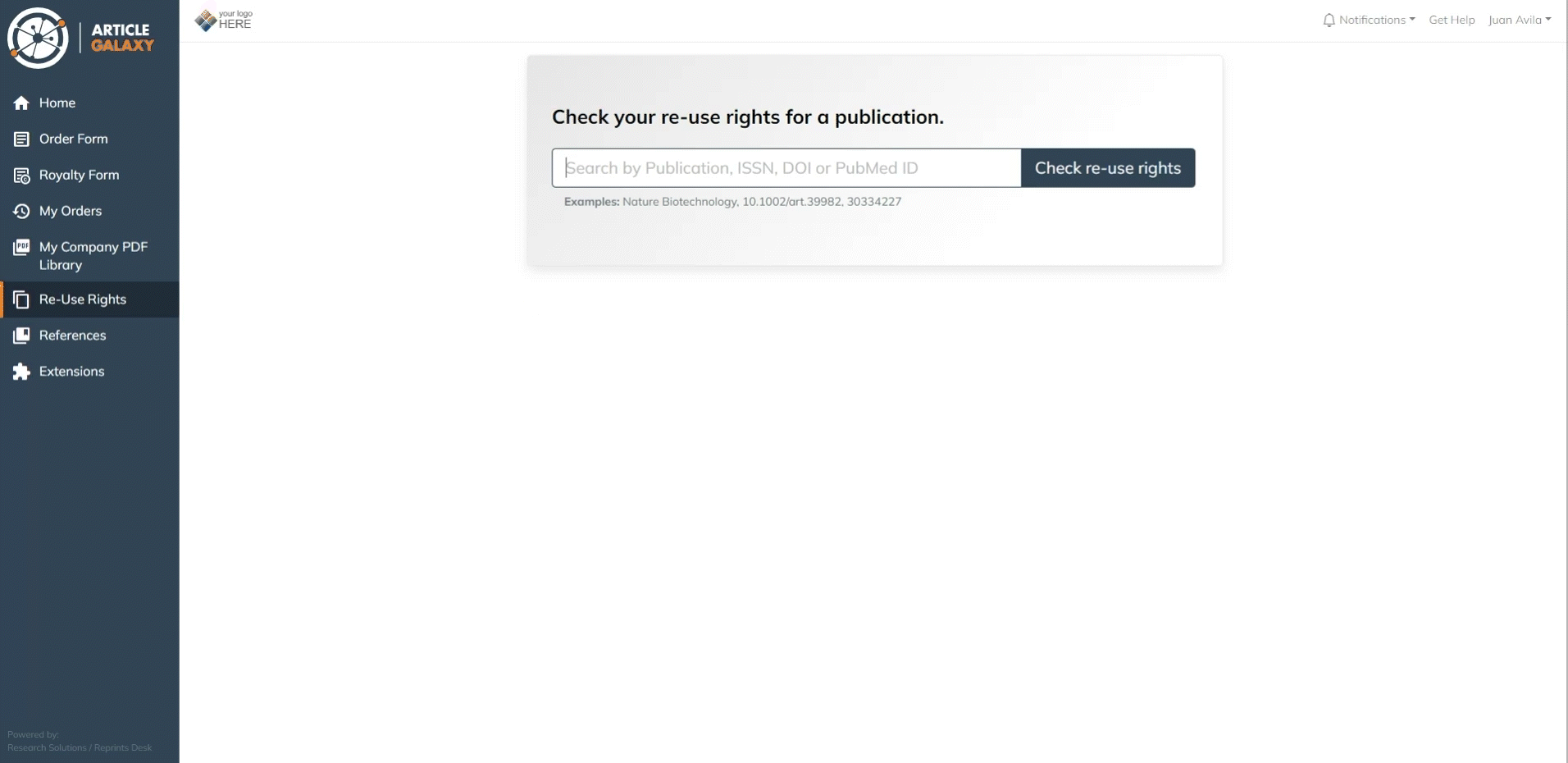 Enhancement of the User Login Process
The login process has been updated to make a seamless login experience for users and get them to pricing for articles as fast as possible. The system will now intelligentially recognize if someone is trying to sign in as an existing user or a new sign-up and then route the user accordingly. If Single Sign-On is enabled, it will take the user to their organization's login page to authenticate before returning to Article Galaxy.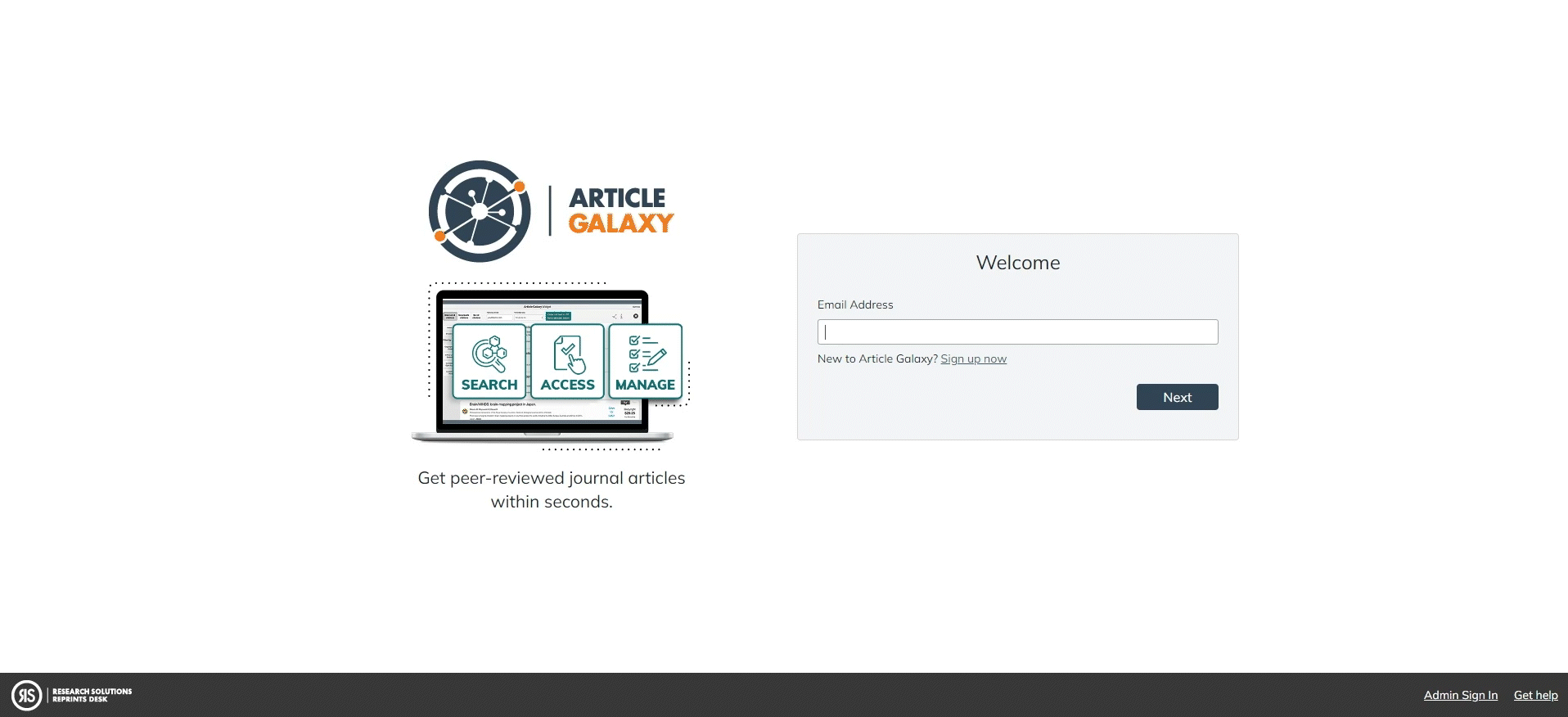 Additional Feature Updates
PMID and DOI Lookup Consistency
We improved our system by making it easier for users to get complete citation information when ordering an article with a DOI and PMID.
Credit Card Error Message Update
We have updated our Credit Card error messages to be more user-friendly. If a user has a problem with their Credit Card, Article Galaxy will provide the user with clear instructions on what to do and whom to contact if they need help.
Default Cursor on Search Box on the Homepage
When you log into Article Galaxy, the cursor will be set in the search box so that you can start searching right away.
Scite.ai Badges in the Outlook Add-in
We have added Scite badges on citations to help users understand what articles say about each other.
Copy & Paste Order Form for AG Browser Extension
If you find yourself on a website where the browser extension can't access the citation you need, no problem! Just click on the icon in the toolbar and use our easy copy & paste order form.
Find Existing Articles Quickly and Easily with Our New

Article Galaxy References

Enhancements
We continue to improve our newly released Article Galaxy References product and we are happy to share several new enhancements we've made to AGR with this November release.
Deep Link to Company PDF Library with Browser Extension
The Browser Extension will tell users whether they already own an item and give them a link to the record in Article Galaxy References.
Enhanced Search Capabilities in Company PDF Library Section
We have enhanced searching within the Company PDF Library section of AG References. This enhancement includes the addition of Search Operators (AND, OR) and filters to narrow down results.
Enhancement to "Author" Information Editing
We have improved the process for editing author information. The primary author will now remain at the top of the list, to preserve the Authors' list order.
Get Started with Article Galaxy References Today