We are excited to announce the launch of our new reference management solution – Article Galaxy References! The new standard of excellence for research teams looking to drive organization and collaboration at scale. AGR was created as an all-in-one platform to do everything from acquiring literature, organizing content, sharing annotations, and creating citations. We purpose-built our new software for the volume, speed, and scale of enterprise reference management. Making it quick and easy for teams to keep track of their references.
So Much To Explore: Company PDF Library, Shared Folders, Annotation Tool, and More
The new Article Galaxy References is packed with new features and functionality that we know you're going to love. Here are some of the highlights:
The new Article Galaxy References has a modern, standardized layout that makes it easy to use and navigate.
Company PDF Library allows organizations to keep track of all their PDFs in one place while enabling users to search for company-owned articles and then organize articles based on their needs.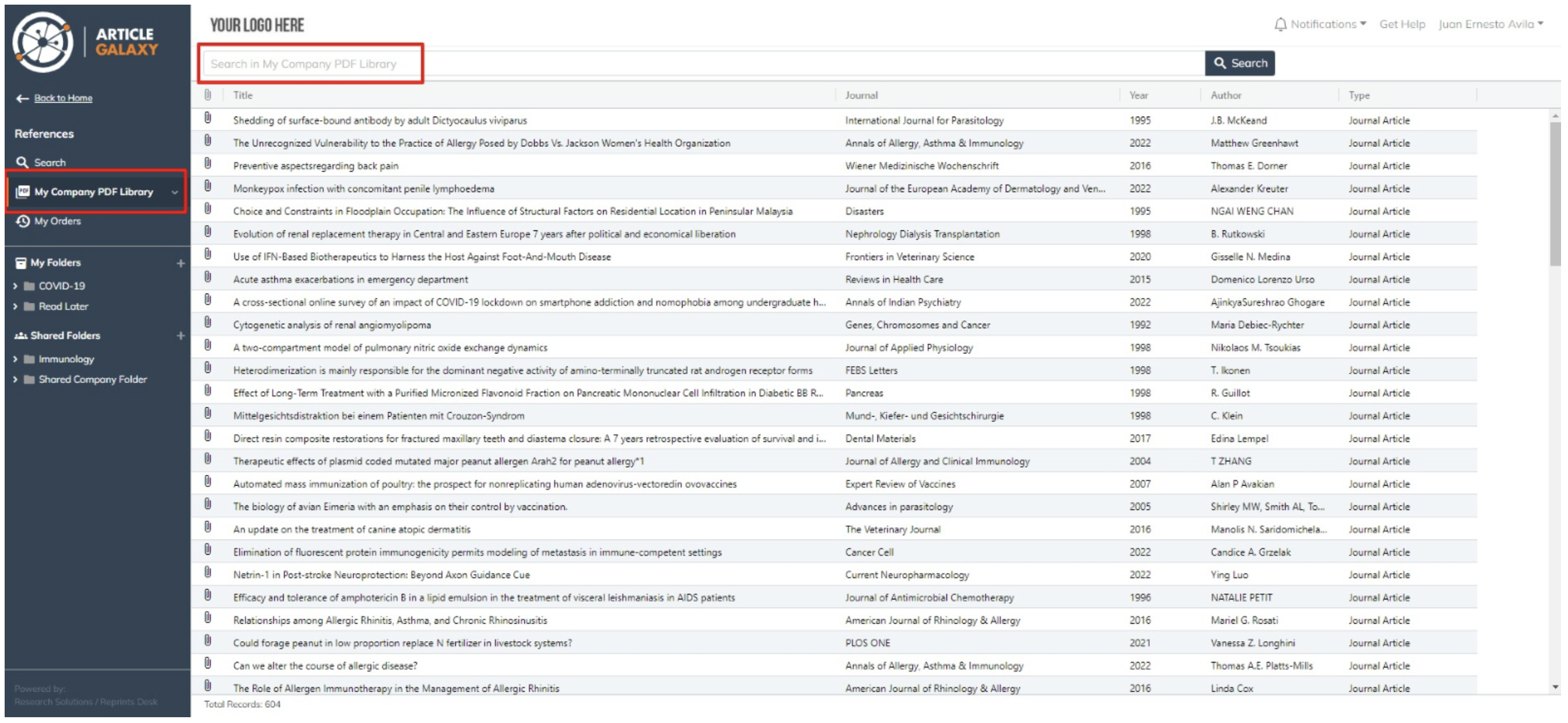 Personal & Shared Folders with Subfolders
Users can better organize their files and improve collaboration with shared folders and subfolders.
Shared Folders Across an Organization
Once users organize content into a folder, they can then share that folder across teams, making it easy to collaborate and share documents.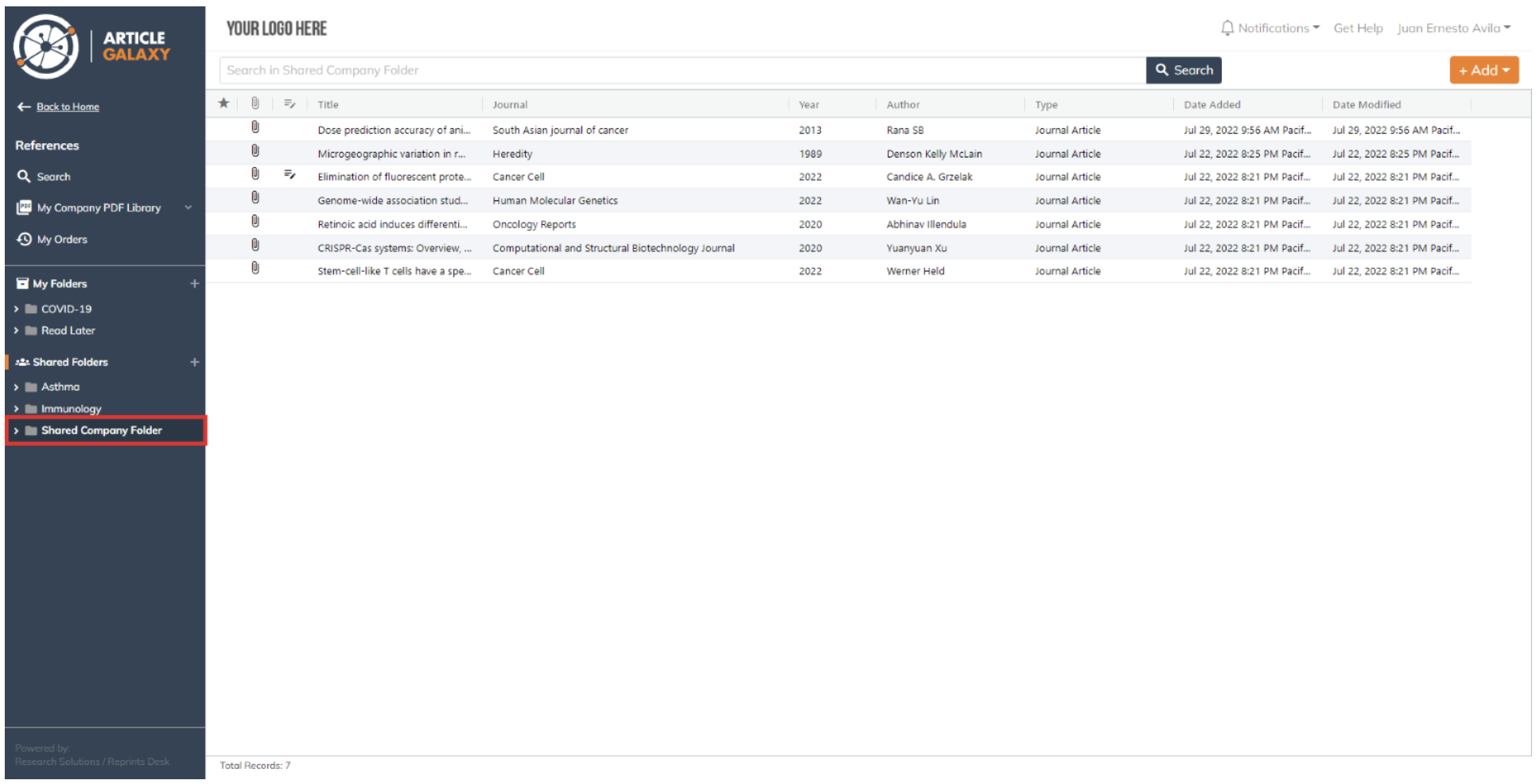 Create custom tags and then organize articles quickly by filtering tagged items in folders.
Add notes, highlight text, draw, and share important information on PDFs with our Annotation tool. Users can also add comments to any document within the annotation feature.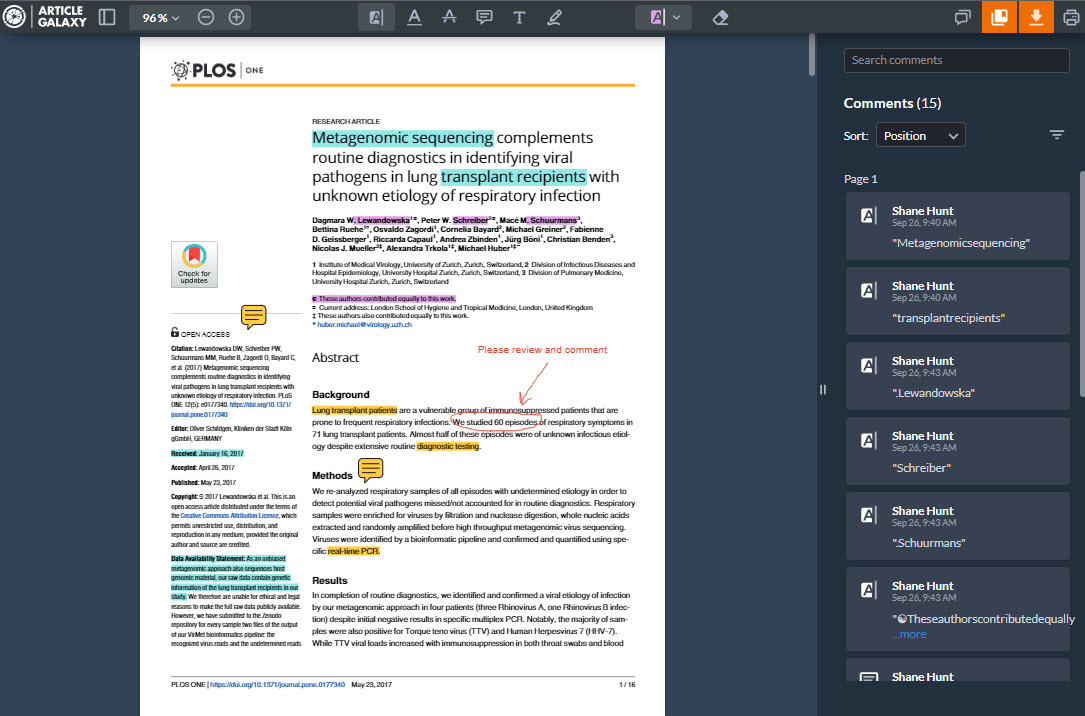 PDF Library Smart Folders
When a user selects a specific tag during the placement of an article order, a unique folder will be created with the tag name, and the PDF Library will automatically be organized.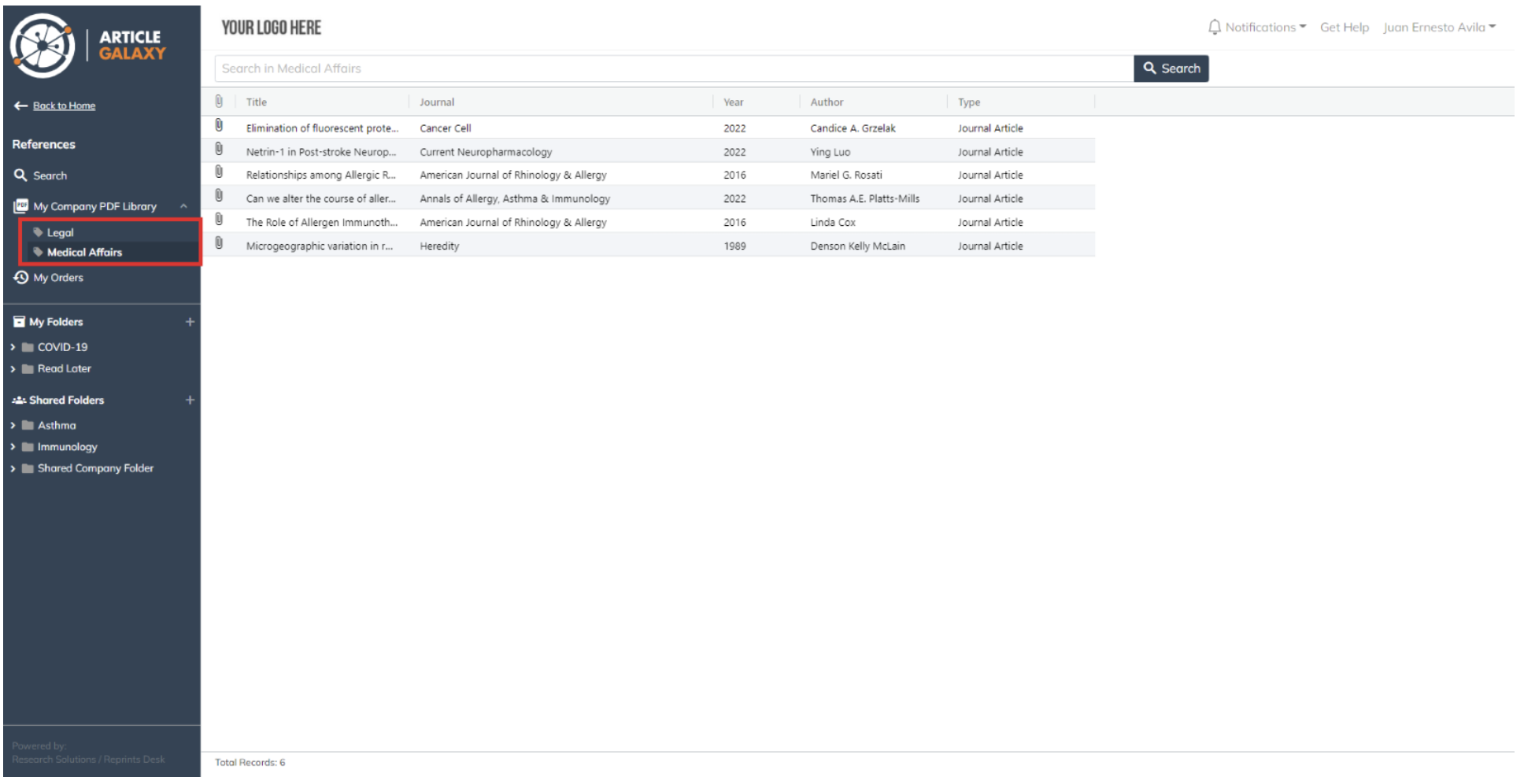 An Entirely Integrated Reference Management Experience
Research teams need an entirely integrated and centralized tool belt to be productive and efficient. That's why we've designed Article Galaxy References to directly integrate with Article Galaxy's search, discover, and acquire features. Teams can manage their entire workflow quickly and easily in one centralized platform.
Search and Discover Articles
Users can search not only for company-owned articles but also discover more literature, searching by title, DOI, or PubMed ID.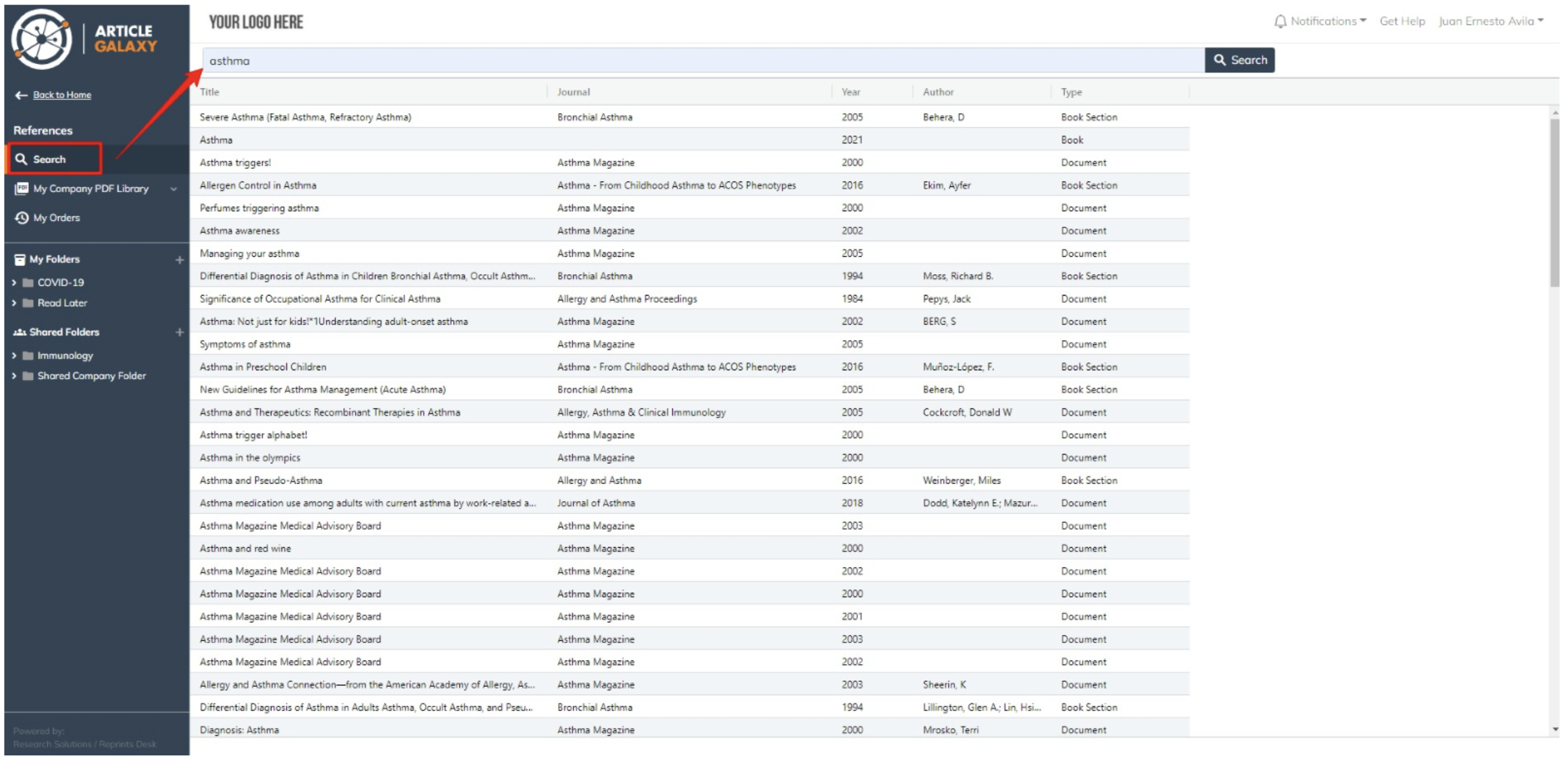 Integrated Article Ordering
Users can order articles directly within Article Galaxy References, making the process of acquiring literature faster and more efficient.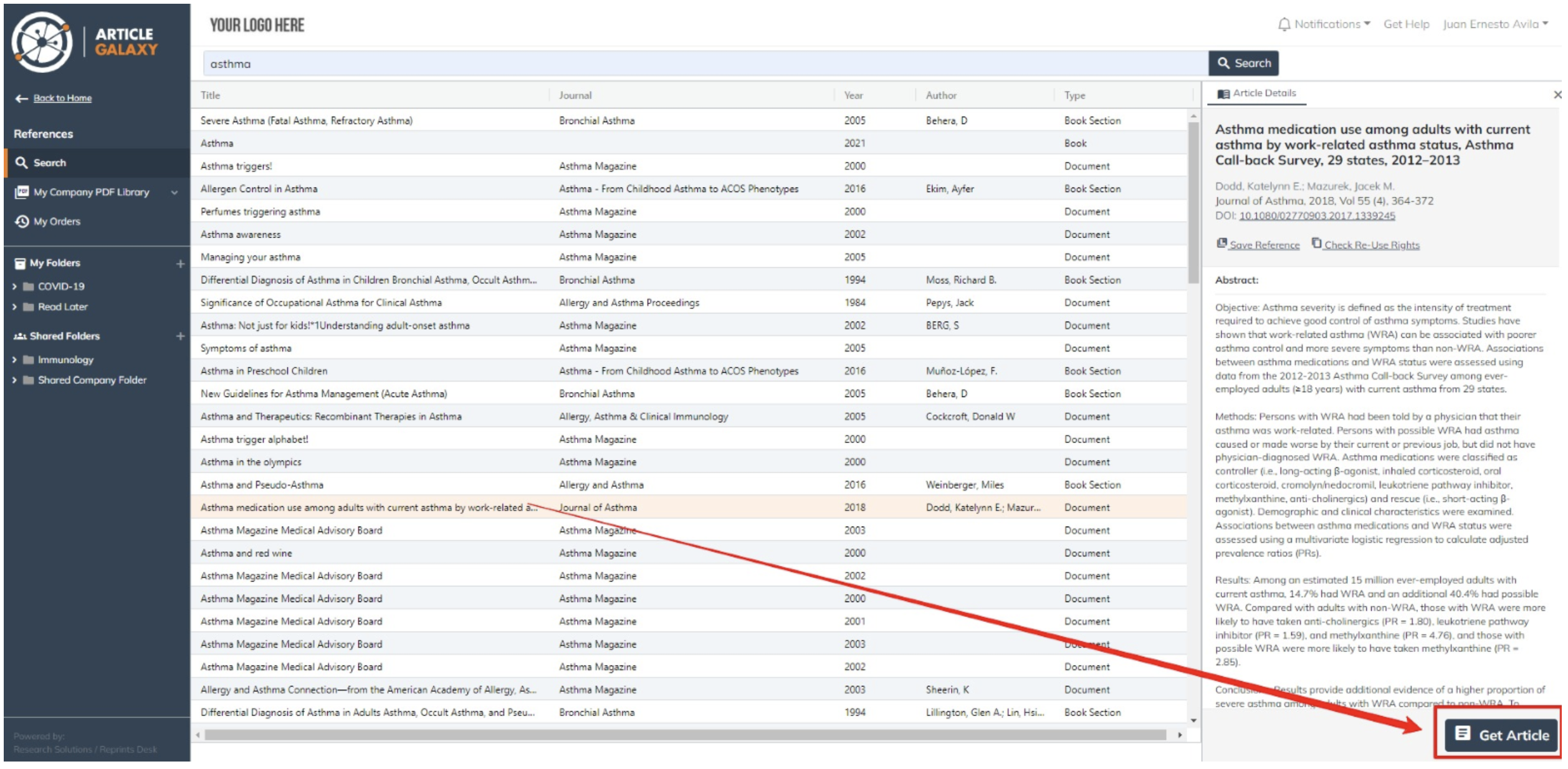 Manage all of your re-use rights in one place and click check re-use rights in any article for more details.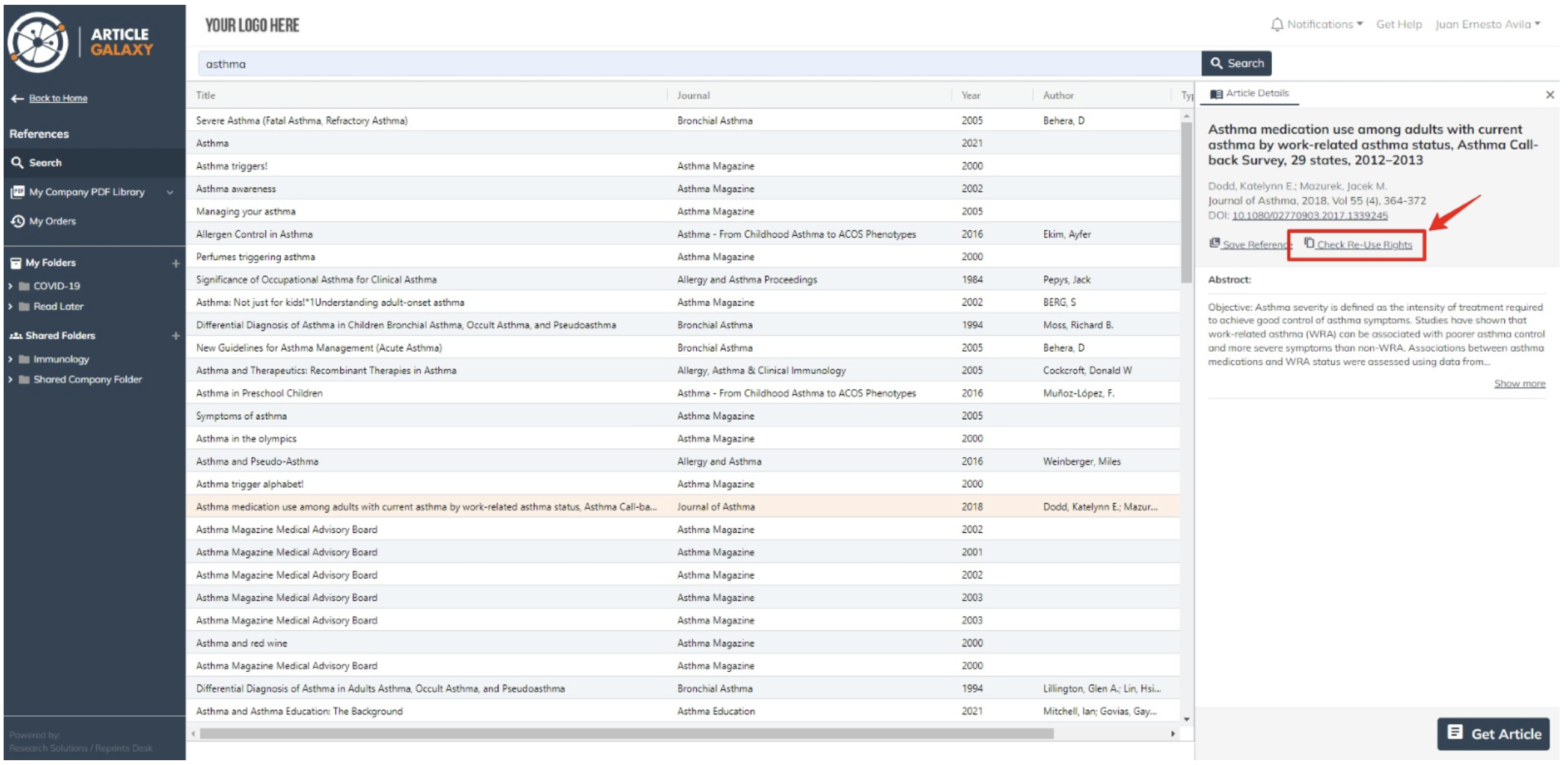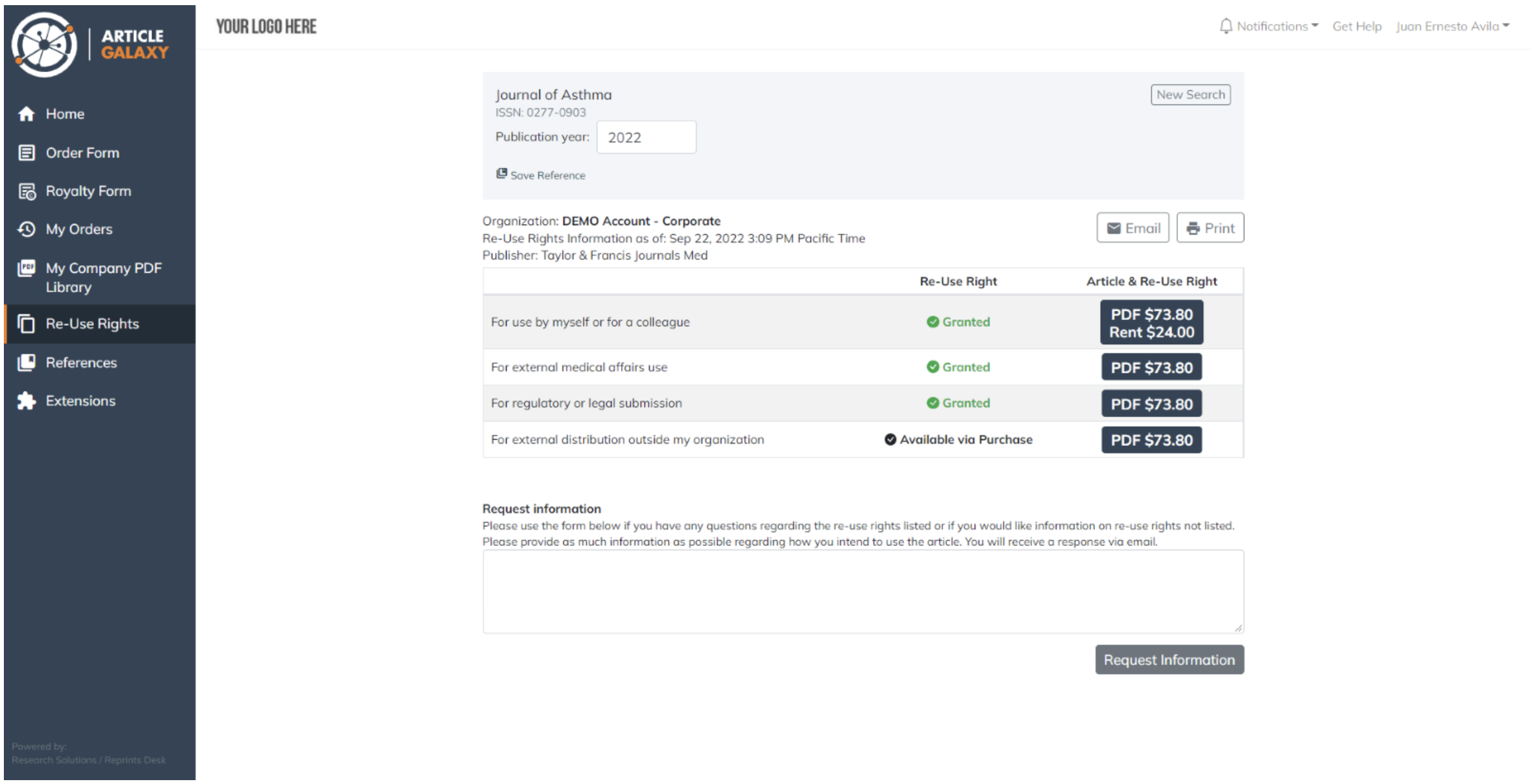 Fully Integrated with Article Galaxy Browser Extension
Our browser extension enables users to find their content within their preferred browser.
Use our ultra fast Microsoft Word add on to preview 10,000+ citation styles before making a change across the entire document. Users can also create and save their own citation styles within the add on.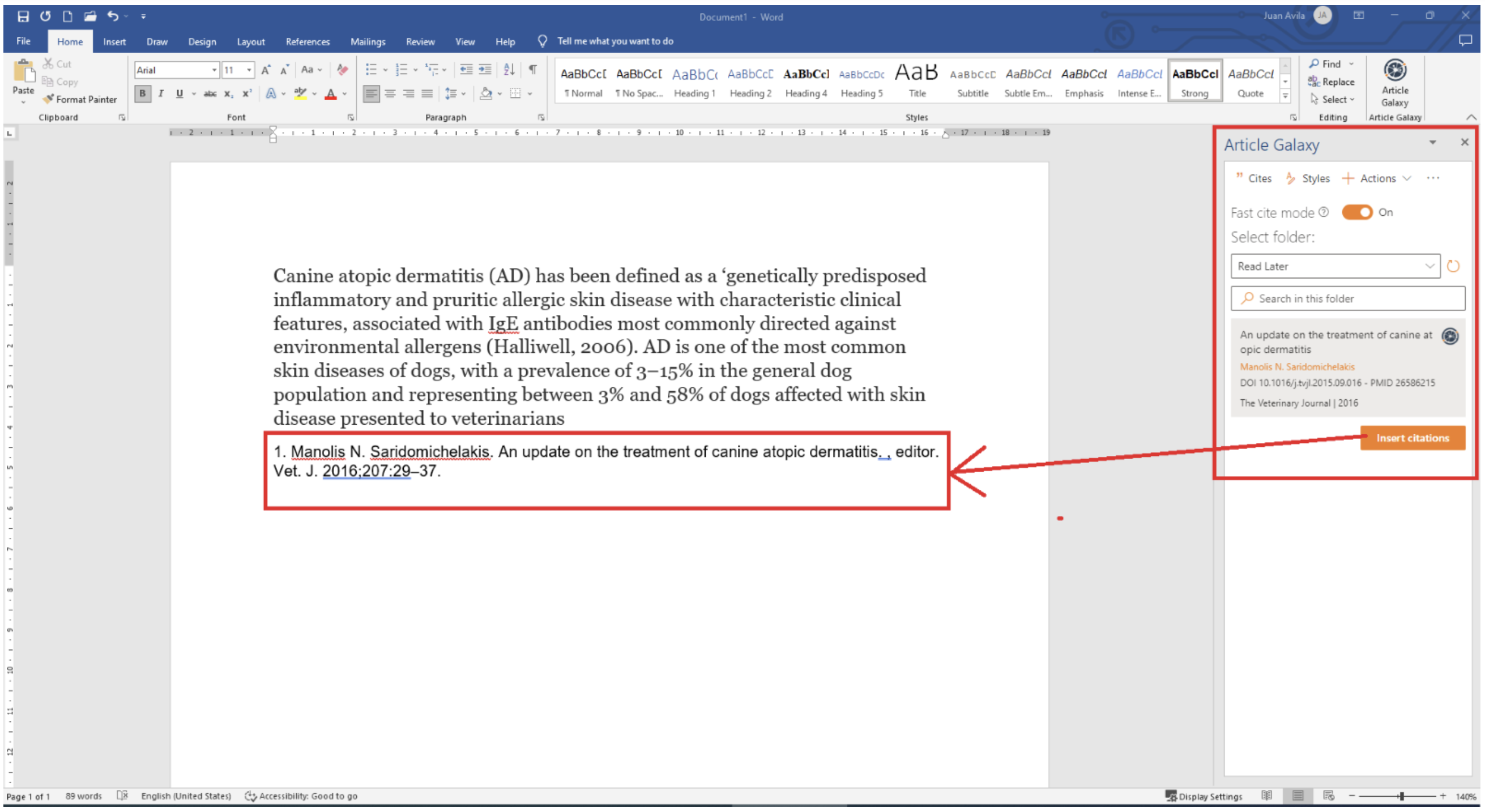 Team Collaboration Made Easy
When team members are able to share ideas and work together towards a common goal, they are more likely to be successful in achieving that goal. That's why we've developed collaboration features at the core of Article Galaxy References. To empower researchers to share their knowledge with ease.
Share a unique URL to specific articles with colleagues.
Gain greater control and organization within teams, as well as increased security with customized user access for both users and administrators.
Drag & Drop PDFs Into Folders
Easily drag and drop PDFs from your desktop or shared drive directly to a folder, making it simple to organize articles in one location.
Drag & Drop RIS & BibTex Files
Easily add citation in bulk as well as bulk importing references.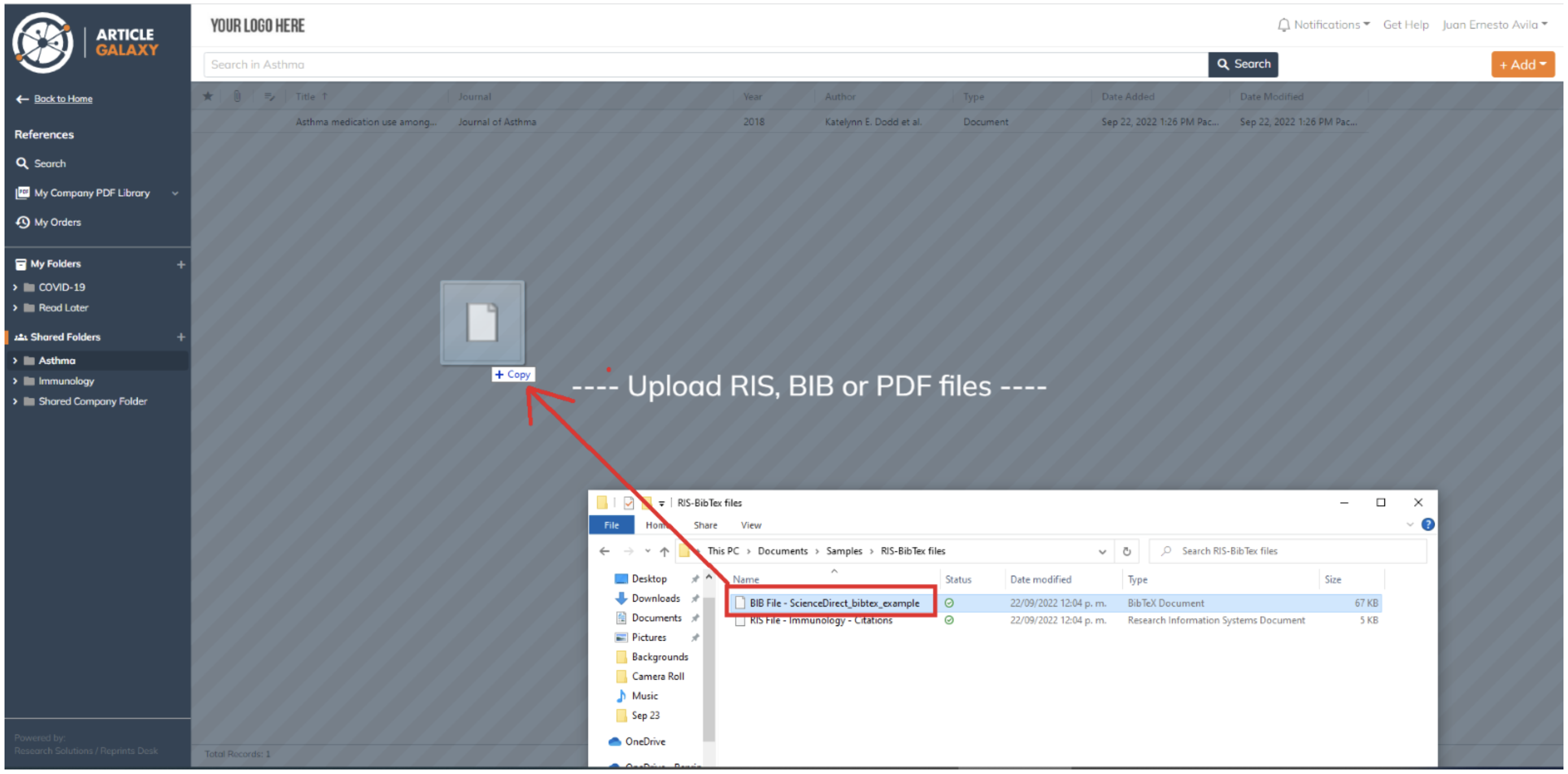 Bulk Export PDFs From a Folder
Export PDF's in bulk from specific folders as needed.
Add Other File Types to Specific References
Add other file types to specific references, making it even easier to keep track of all your documents in one place. This includes .doc, .xls, .zip, .ppt, etc.
Begin the Reference Consolidation to AGR Today
There are two ways to begin enjoying the Article Galaxy References platform right away:
Contact your Customer Success Manager to set up a 1:1 session in which they'll provide you with a white glove setup experience.
Book a demo of Article Galaxy References with one of our team specialists to see the platform in action and answer any questions you may have.