Fast and Reliable Access to Literature
Ensure continuity of access within minutes.
Just in time, all the time. Ensure that your patrons have easy and quick access to the journal articles they need to do their best work, while reducing ILL workload.
Take away the stress and uncertainty of guessing what patrons need ahead of time. With Article Galaxy Scholar, your users have a guaranteed pathway to access, with no dead ends—and content delivered straight to their inbox.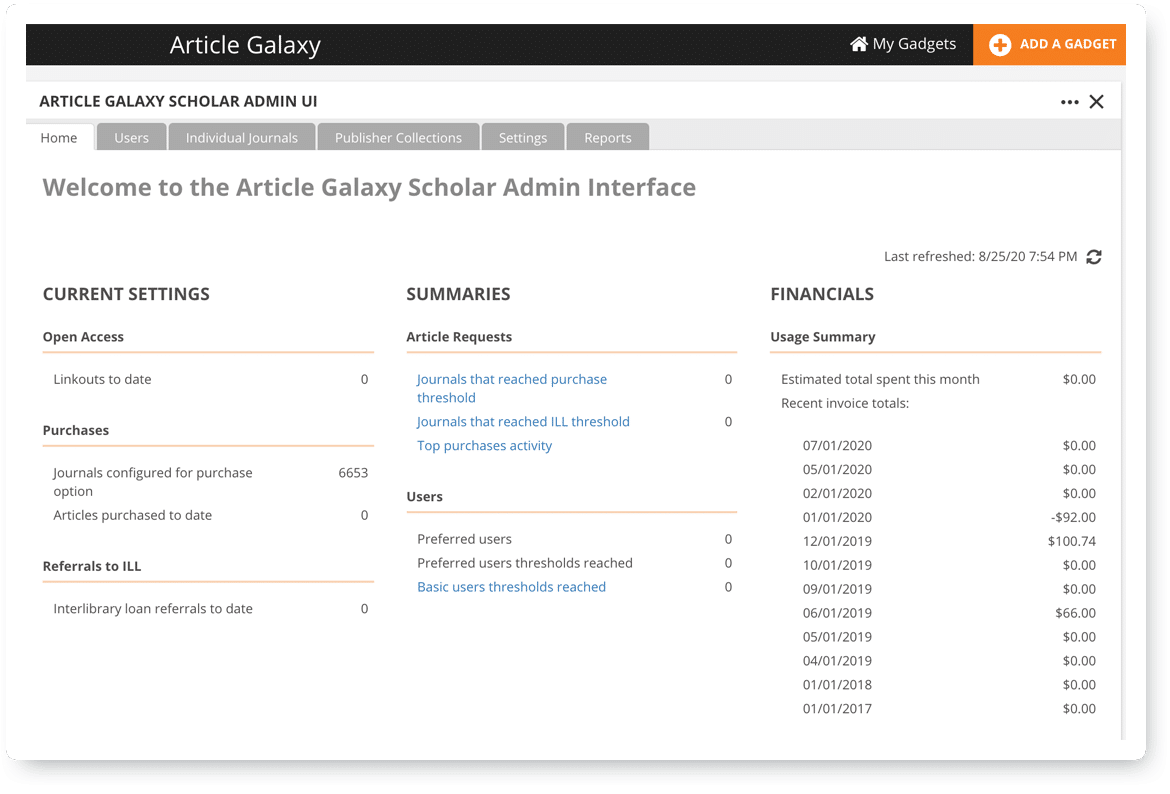 "We have found this service to be a valuable tool as part of our goal to prioritize access over ownership"
— Alison L. Davis, Head of Access Services Purdue University Libraries and School of Information Studies