September was an exciting month for the team! We released several new features and enhancements, including support for Microsoft Edge, improvements to our Related Articles feature, and key improvements to our new release, Article Galaxy References.
A Focus on Empowering Article Galaxy Users with Related Articles
We released several new features this month designed to empower users by making it easier to find associated content relative to what they are searching for. Our Related Articles feature received many enhancements, including support for searching in PubMed, which continues to build on the speed of research workflows we are providing to Article Galaxy users.

"Related Articles" in Order History
The new "Related Articles" feature in Order History will show articles that cite the current article and are cited by other articles, giving users more options to choose from. By providing this extra layer of information, users can easily find the articles they want.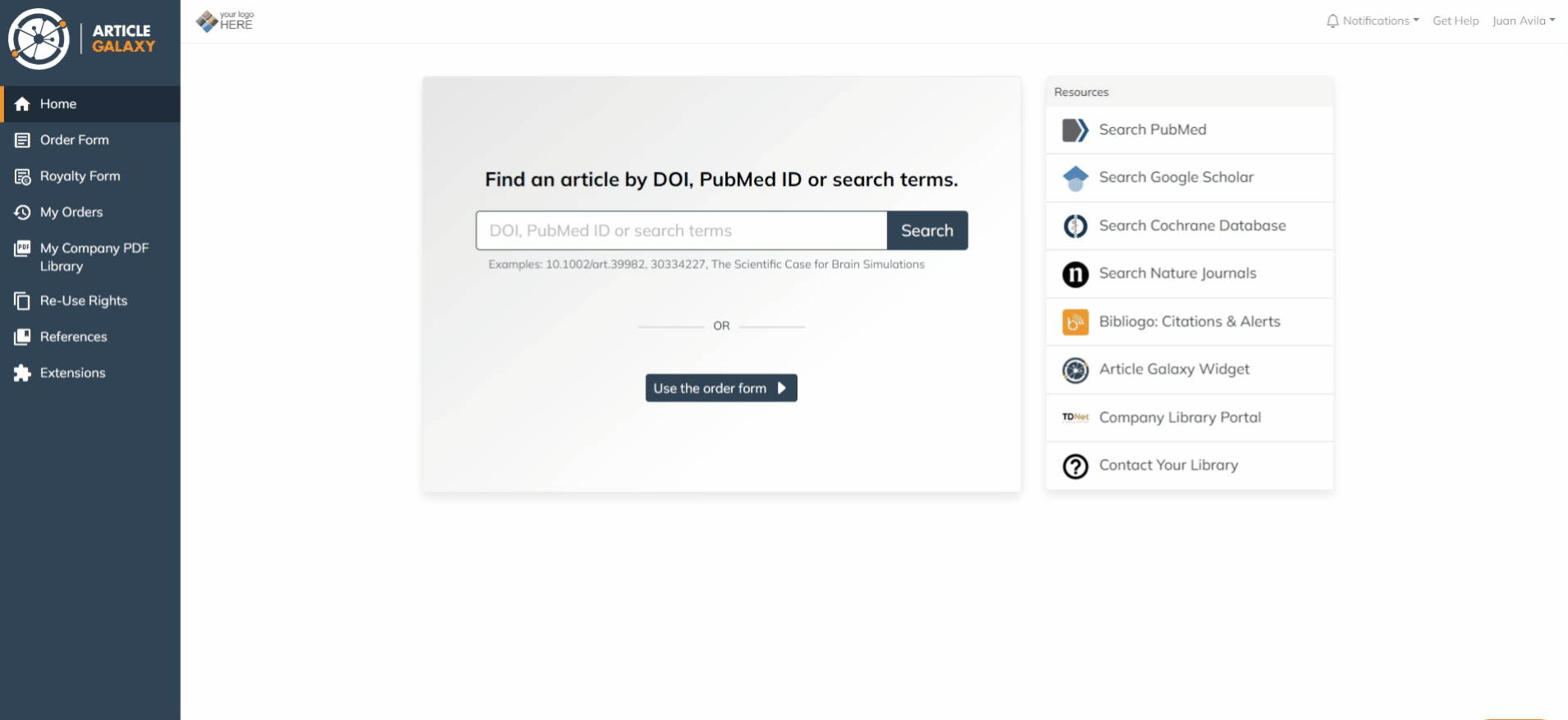 "Related Articles" in Article Galaxy Search and PubMed Search
The new "Related Articles" feature in Order History will be a valuable addition for users, providing extra information to help them find the articles they want. The feature will also be available in the Article Galaxy Search and PubMed Search, making it even more convenient for users.
Microsoft Edge Gets an Article Galaxy Browser Extension
Our browser plugin is now compatible with the Microsoft Edge browser, which will help users who want access to Article Galaxy quickly.
Article Galaxy References Gets Key Enhancements to Organization and Annotation Features
Our team has developed powerful new features with this September release to give Article Galaxy Reference users an enhanced ability to organize and share annotated articles. These new enhancements make Article Galaxy References an even more powerful tool for researchers of all levels.
Enhanced Search within Personal and Shared Folders
We enhanced our search functionality in Article Galaxy References to help users narrow searches within their existing folders. The feature will allow users to search by title, author, journal, notes, year, and tags, making it easier to filter down to the correct articles.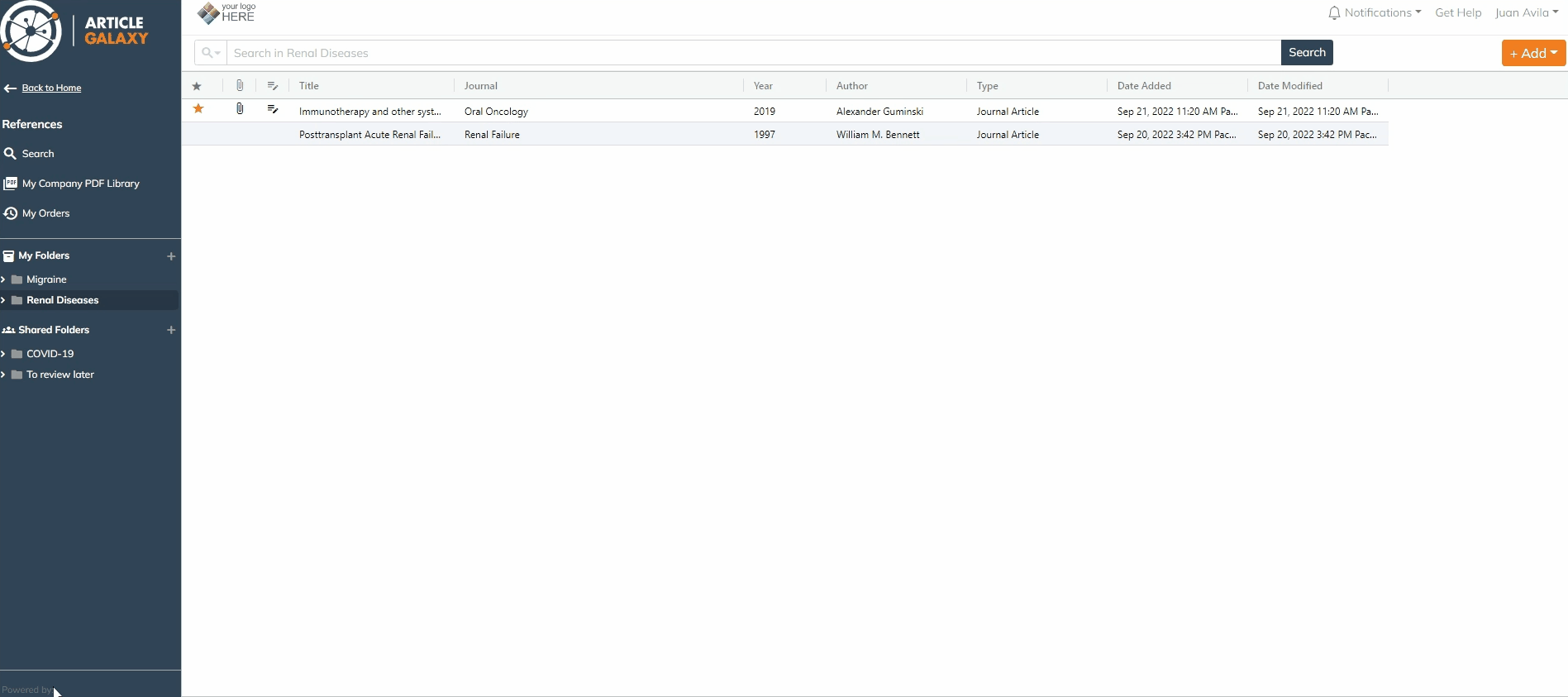 Annotated PDF's Folder Move Change
Users can now transfer an annotated PDF from one personal or shared folder to another. If the user wants to migrate the document, AGR will prompt the user if they wish to keep the annotations or move the file.

R

eal Time PDF Annotation Indicator
We updated the PDF Annotation to display that a PDF has been annotated in real time, without needing to refresh the page .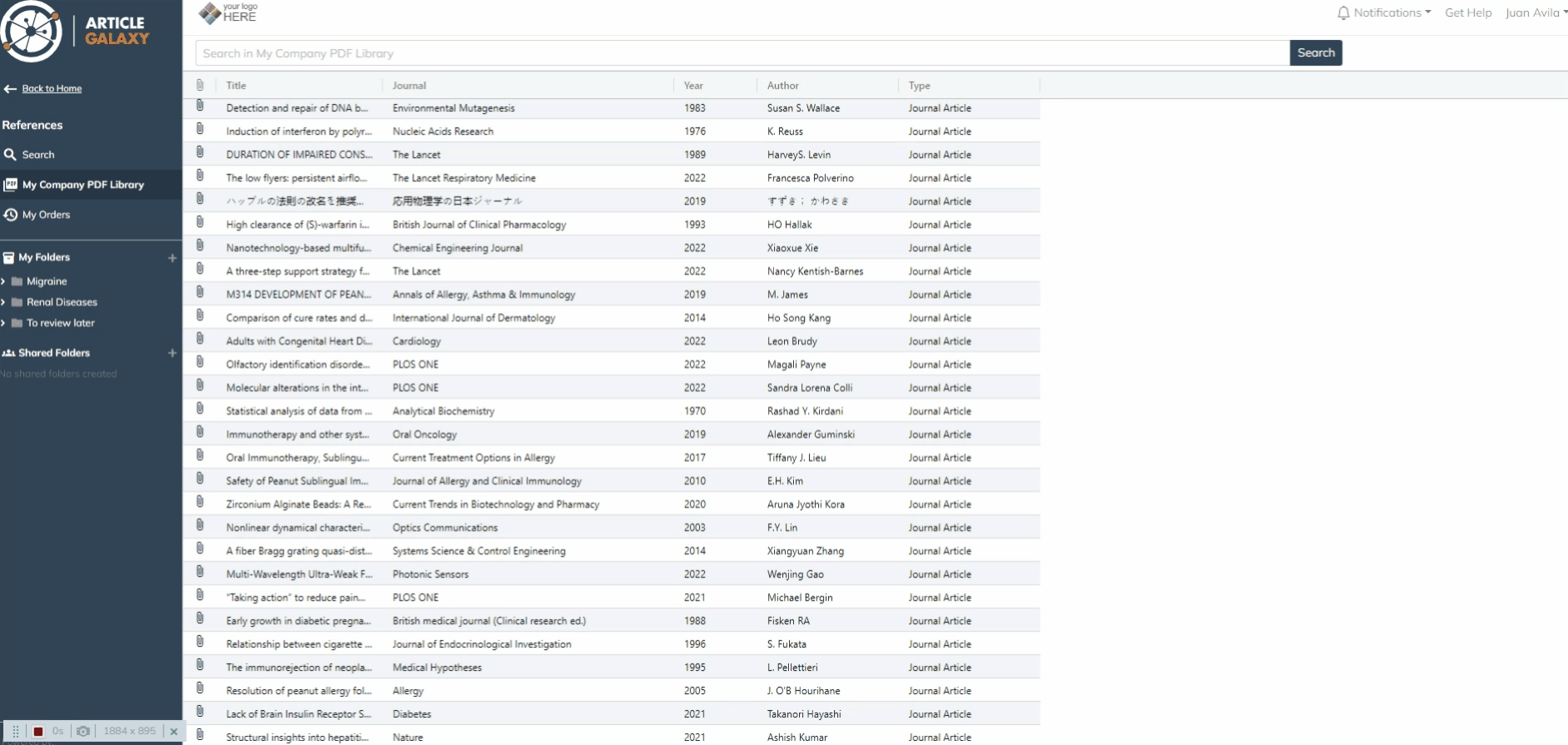 Sort by Favorite Items in Grid
With this new development, users can mark their favorite items with a "star" and organize them by how recently they were favorited (ascending or descending) in the Grid.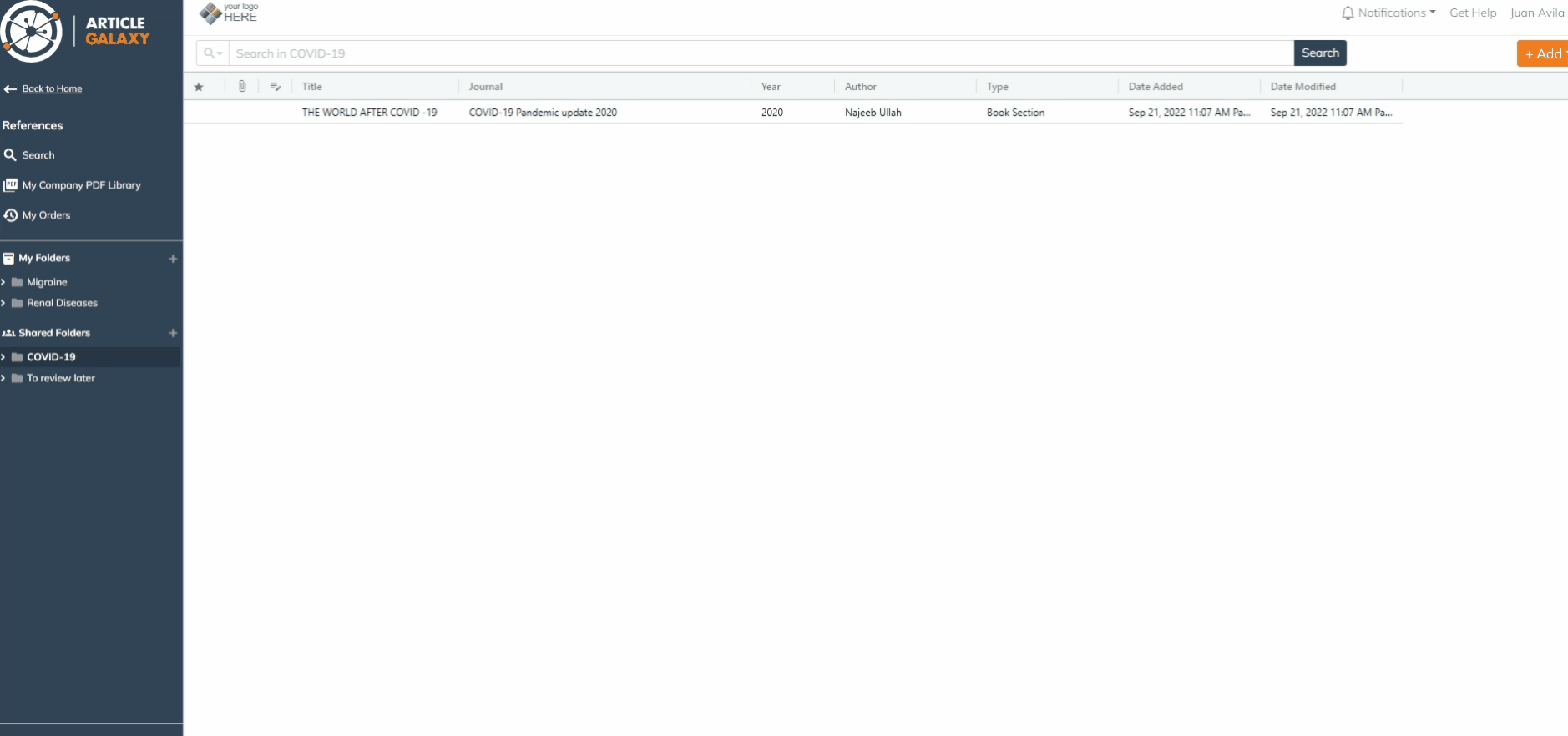 Continued Improvements on Usability
In this release, we've made it easier for users to scroll through their company's PDF library and fixed a bug preventing certain DOIs and PMIDs from being submitted. We've also included scite.ai badges in Microsoft Word, so users can quickly learn more about the articles they're citing. Finally, we've implemented a new message letting users know when their article will be delivered via email.
Get Going with Article Galaxy References Today