This release brings a brand new literature Gadget to Article Galaxy. When you need a quick way to get full citation metadata, try the new Citation Exporter Gadget, which converts DOIs to rich citations in one click. You can open the citations in Microsoft Excel, Google Sheets or any spreadsheet app. Also included in this release: cross-browser bug fixes for Reference Manager Gadget.
New Gadget
Citation Exporter
The Citation Exporter provides a quick and simple way to generate a comprehensive list of citations based on partial citation information available, saving valuable time in the research process. Simply paste up to 250 DOIs, click export, and download a CSV file with the full citation metadata.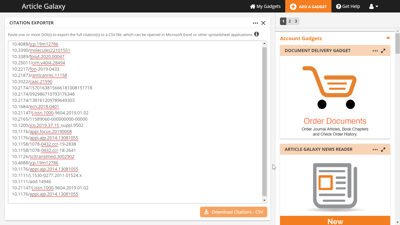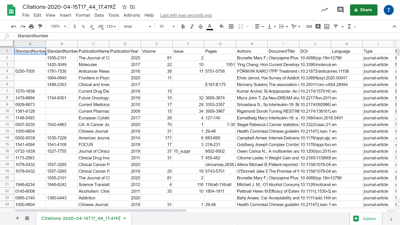 Gadget Fix
Reference Manager Gadget
Internet Explorer 11 compatibility changes were deployed to Reference Manager Gadget to provide a better user experience in that browser.