Are you concerned that you may be missing out on something important in your systematic literature reviews? Do you think that your conventional screening process can be streamlined?
With our proven screening workflow and Artificial Intelligence, Curedatis customers save time and enhance quality in their clinical evaluations.

Watch our on demand webinar to learn how Curedatis can help you streamline your next literature review or clinical evaluation with the use of artificial intelligence!
We'll show you how Curedatis reduces up to 60% of the time needed for screening and appraisal in clinical evaluation reports. Don't miss out on this chance to make the most out of your next project – register to access the recording now!
Panelists:

Robert Radloff
Product Director & Founder of Curedatis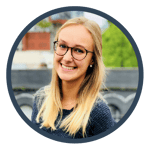 Julia Heesen,
Senior Growth Marketing Manager (Moderator)