Curedatis is a new systematic review platform that streamlines the clinical evaluation process from the search, discovery, and management phases in assessing clinical evidence.
Watch our on-demand webinar to learn how to stay up-to-date with the latest scientific information and make more informed decisions in knowledge-intensive industries like MedTech or Pharma.
Here's what we cover:

Can manual methods keep up with the exponential growth of scientific information and regulatory complexity?

Will artificial intelligence (AI) and, specifically, natural language processing (NLP) cure data overload?

Curedatis: A live case scenario for intelligent clinical evaluation.
Register now to watch on demand!
Panelist: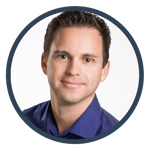 Robert Radloff,
Director of Product Development at Research Solutions.
About Robert Radloff:
Robert (MBA) studied Technical Biology in Germany and Australia, focusing on clinical pharmacology and bioinformatics. With more than ten years of experience in the pharmaceutical and medical device industry, he contributed to several clinical and regulatory research publications. Furthermore, he strongly supports the Open Innovation approach and is curious about digitization and artificial intelligence solutions.