At Research Solutions, we are driven by our mission to help customers achieve more. That's why our dynamic software is strategically designed to adapt to your needs, allowing your organization to scale research processes and achieve faster results.
Stay in the loop with our expanding technical expertise as we bring you the latest advancements and updates, fueled by valuable customer feedback.
When You're Feeling the Need for Speed…
Expedited PubMed ID Look Up
We're constantly looking to improve and expedite the way users do things in Article Galaxy. We have enhanced our article solving citation UX by implementing and supporting other ways a user can look up a citation with a PubMed ID.

Whether searching with a PMID # or with a PubMed article URL, we've adapted our product to support alternative ways for users to discover and acquire the articles they need.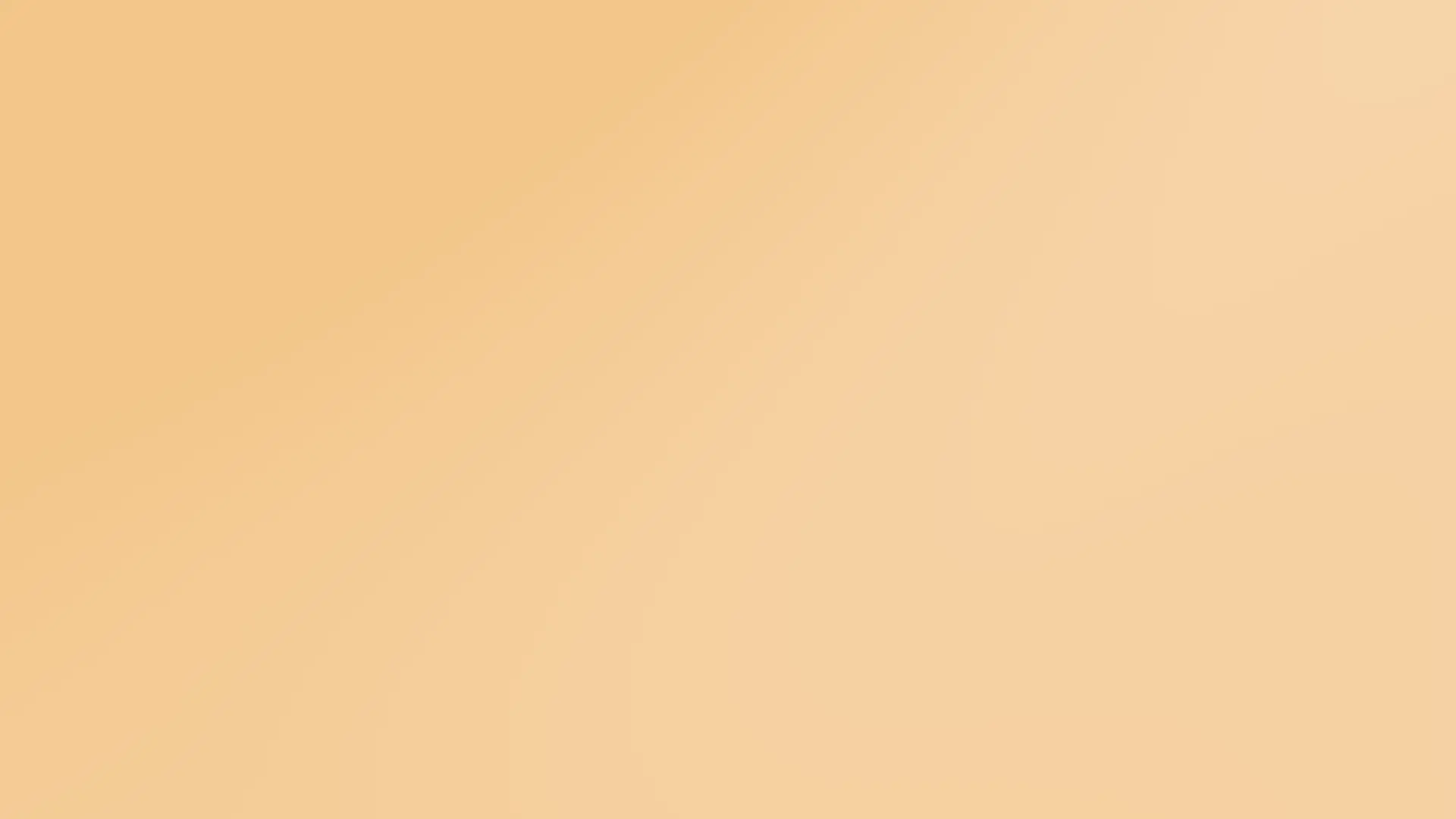 Faster & More Efficient Article Access in Search Results
We understand the importance of quick and easy access to information, which is why we have improved our users search experience (UX) to prioritize efficiency.

With our improved UX, users can now interact with discovered articles immediately, instead of waiting for all the results on the page to load. This means that you can continue seamlessly to the Article Details page and place your order without any delays. Not only does this streamlined process save you time, but it also results in faster load times and improved performance.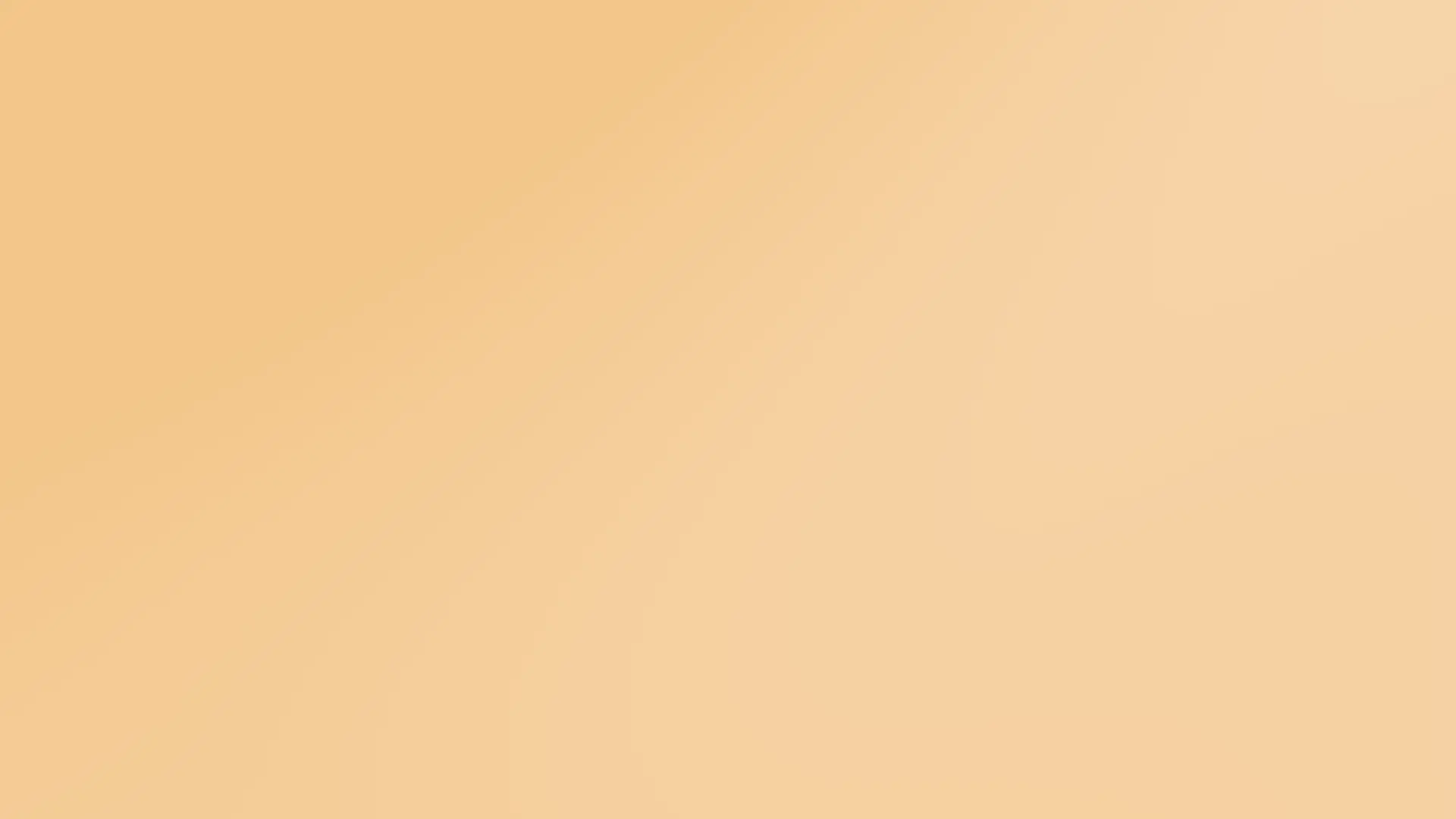 Simplified Credit Card Management
We've continued to simplify and improve the credit card payment process for users who pay for articles with a credit card, making it easier and more straightforward when adding a credit card.
Click Reduction in Platform Login
We've implemented another rather simple, but useful change to our Login UI. Now, when users reach the password entry stage after providing their email address, the cursor automatically appears in the Enter Password box. No need to click - they can start typing right away, and quickly enter Article Galaxy.
Get from point A to point B in fewer clicks!
Transparent AI Integration to Deliver Confidence & Peace of Mind
We've recently implemented a significant amount of AI technology into our system. As a result, we've received numerous inquiries about how we incorporate AI, what actions we take, and what data is collected. To provide clarity and transparency, we've updated our system to allow users to quickly and easily access comprehensive information about our AI integration and data interaction.
Learn more about our AI integration and access additional details right here.
Access Full-Text in Article Galaxy Via ResoluteAI Products
Get ready to elevate your technology experience! With ResoluteAI now part of the Research Solutions family, we are continuing to integrate our product offerings to create a robust product ecosystem. Users with access to ResoluteAI products will now see an Article Galaxy "Full-Text" button to the Publications dataset. This is an exciting step forward as we continue to connect our technologies for true end-to-end innovation support.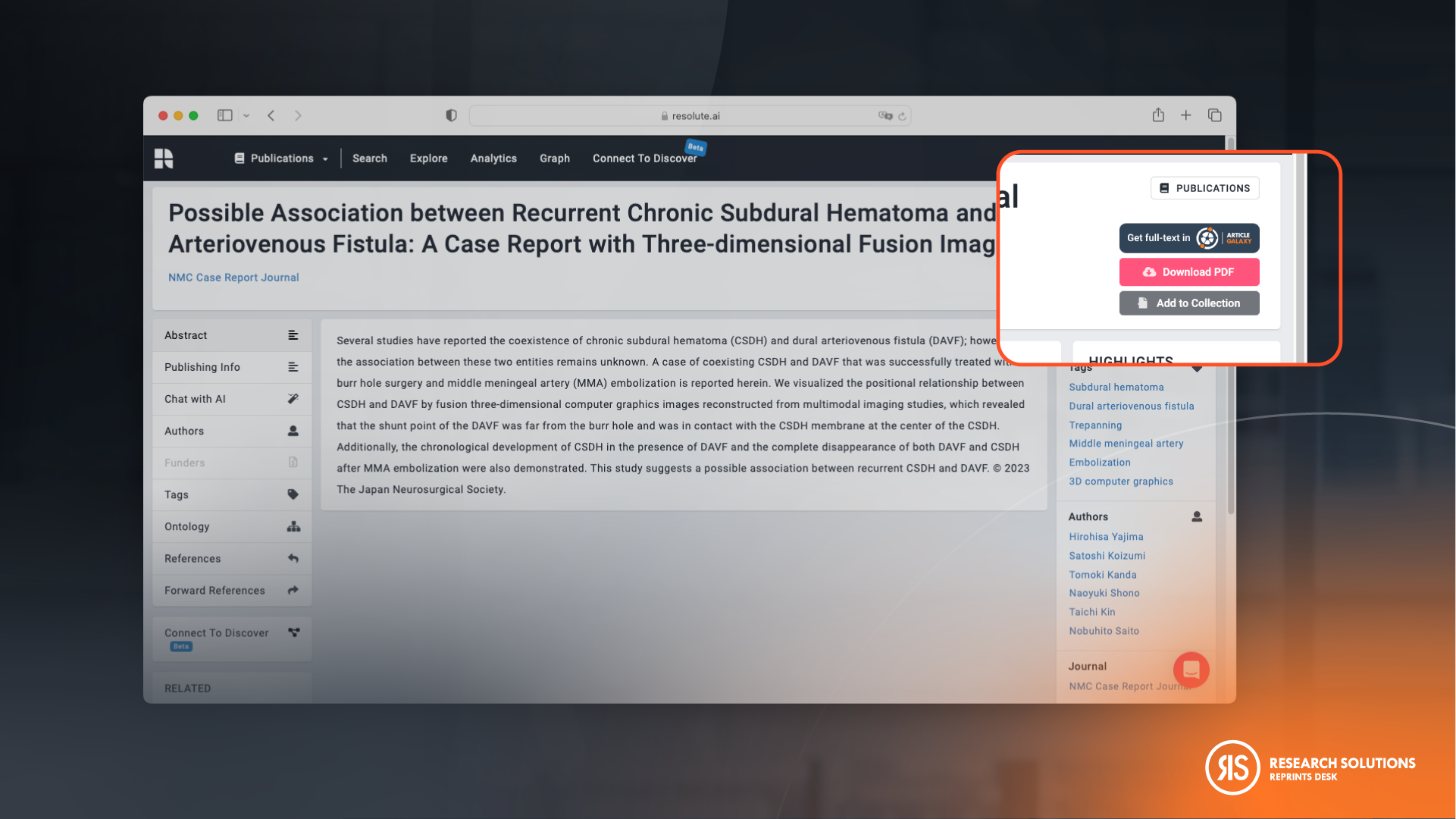 You Asked, We Listened: Your Input Makes a Difference
Modify PDF Library Tags for Effortless Literature Organization
We've made a significant improvement for our Administrator Users. Now, Admins can easily edit and change the tags in their PDF Library. This means they can individually correct or add PDF Library Tags for a smarter, more organized collection of scientific literature.

Take full advantage of our system's automatic organization through assigned tags and manage your library like never before.

Please Note: This functionality is only available for Article Galaxy Professional customers.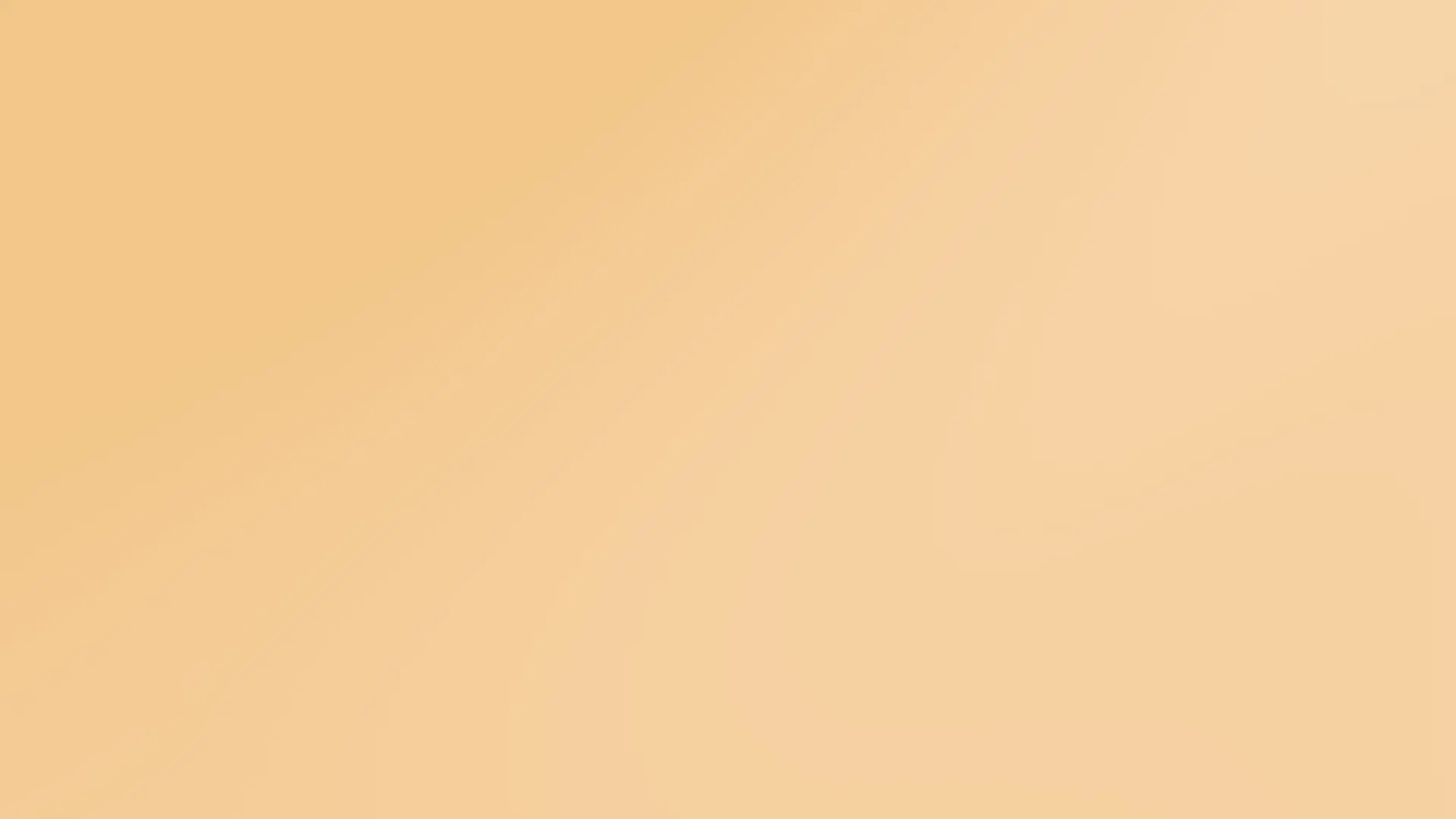 Multi-Select for Intuitive Reference Management
With just a few keystrokes, users can now more easily select multiple items within Article Galaxy References. Whether it's in the Search section, Feeds, Company PDF Library, Order History, or within Personal or Shared folders, our new multi-select feature makes it seamless and intuitive. Plus, we've made it easier than ever to drag and drop selections into Personal folders or remove citations with a simple right-click.
Increase your productivity and streamline your workflow with our enhanced selection capabilities.
Bulk Tagging for Convenient Citation Updates
Building on these multi-select capabilities, when users right-click their selection, they can add an applicable Tag to all of the selected items at once. We've added a convenient "Add Tag" option to the menu, where users can choose from a list of tags created for that specific folder. And don't worry if only one item is selected - users can still right-click and add a tag just as easily.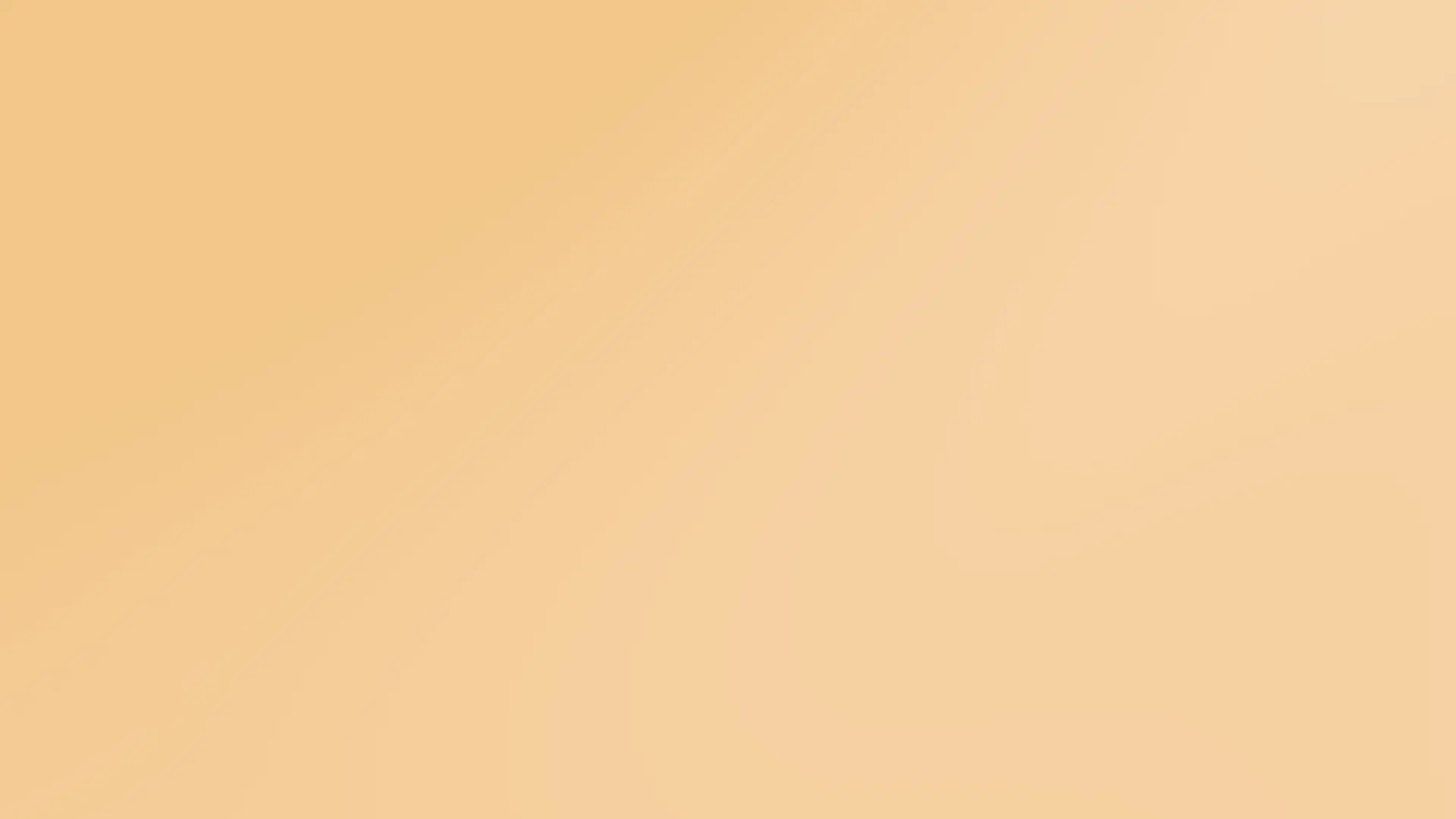 Improved Search Sorting by Year
We've introduced a new and improved way to sort your search results within the Search section of Article Galaxy References. With just one click, you can now easily organize your results from the newest articles to the oldest, or vice versa.
Easily stay ahead with the latest developments and find what you're looking for faster and more efficiently.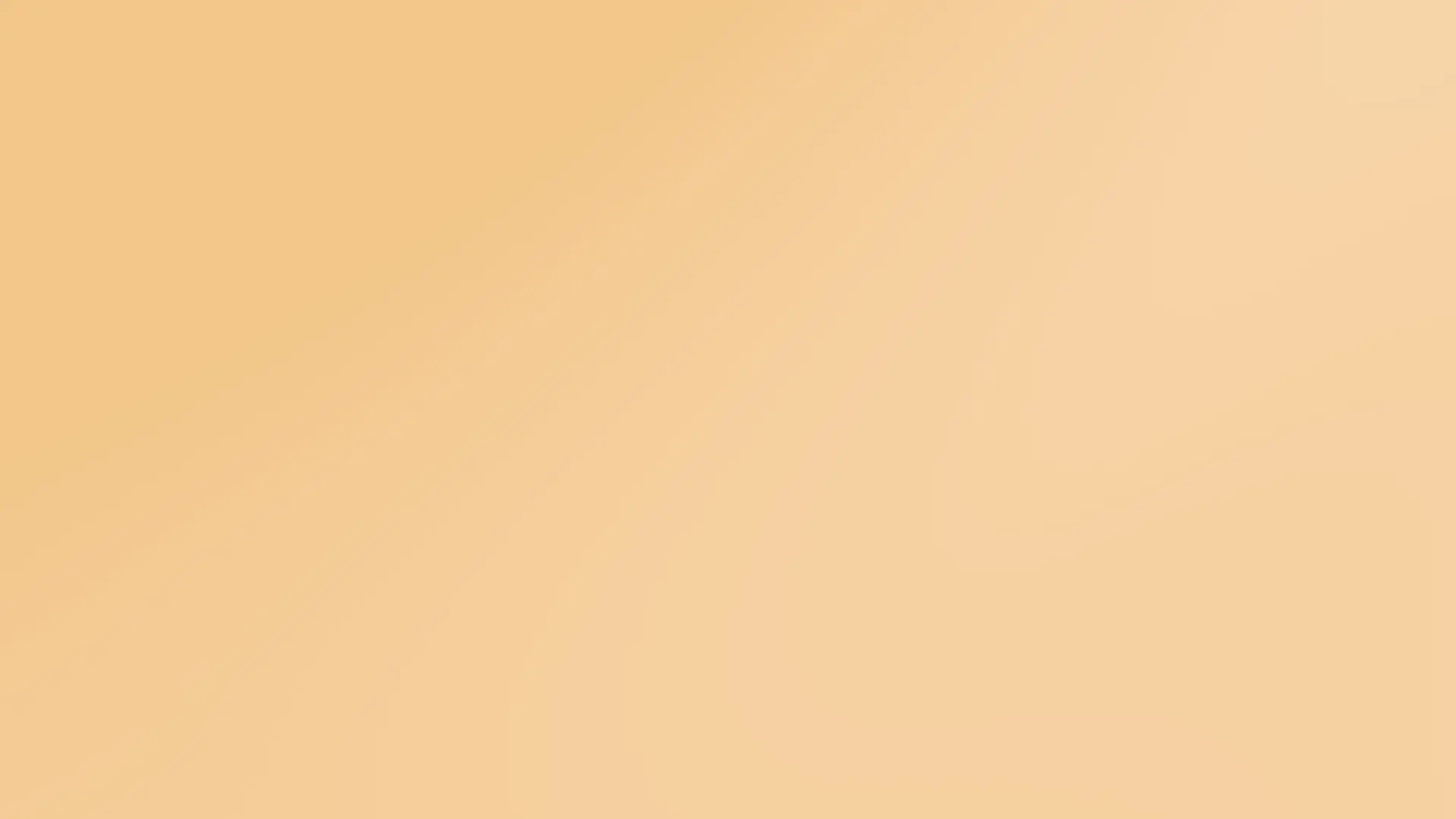 Clearer Access Levels to Empower Admins
As we continue to refine capabilities and permissions, we've introduced a handy tooltip in the Sharing Folder interface that clarifies the three different levels of access. Admins can now easily understand what each level entails, making decision-making a breeze.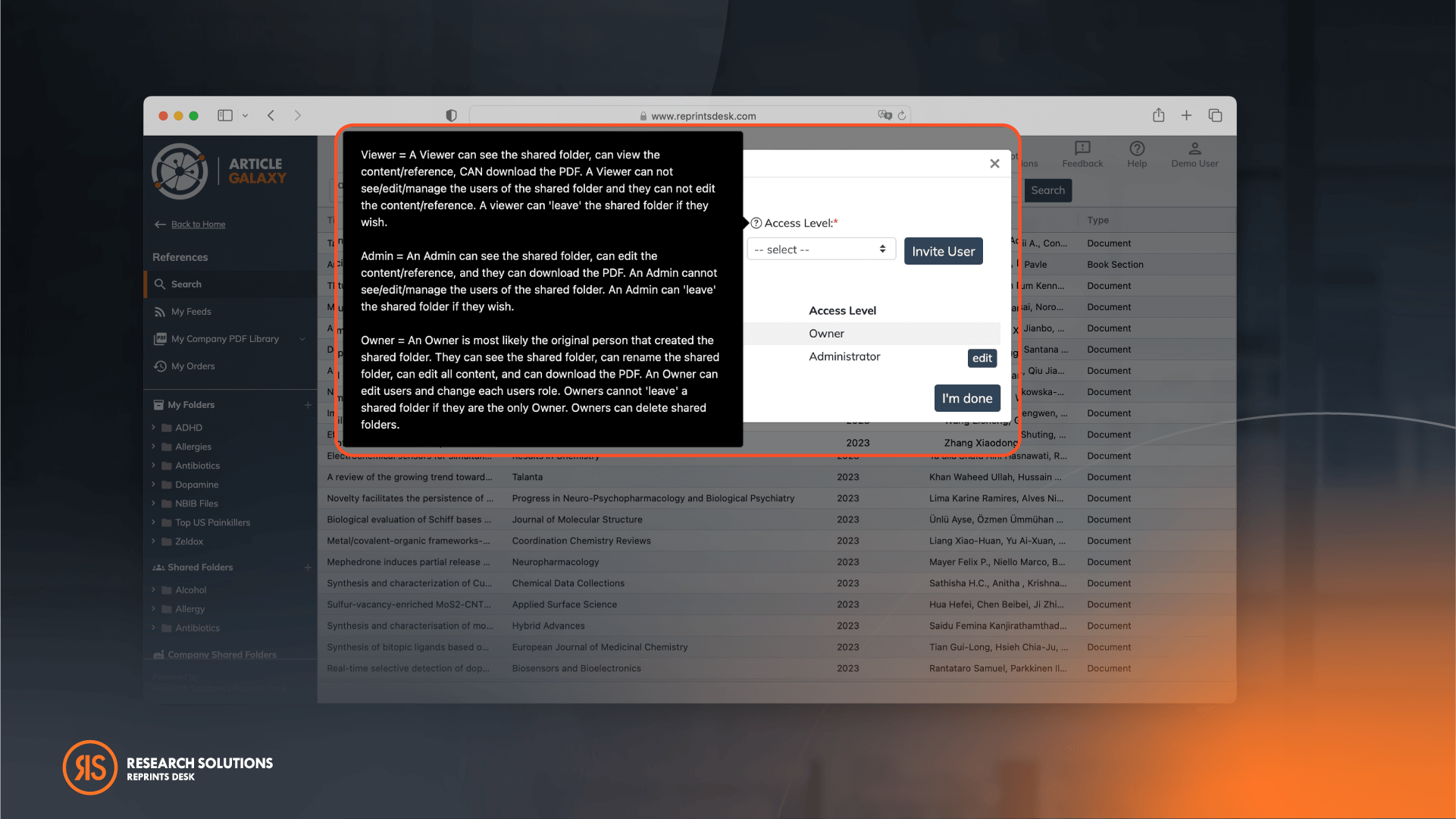 Dynamic Enhancements to Custom Fields Values
Now, your reference library evolves with you!
Based on customer feedback, we have enhanced the ability to edit (add/delete) values in Custom Fields that have multi-selection options. Using the new Custom Fields Manager, users can update information wherever needed, allowing their company to adapt and thrive as it grows, explores new information, or adjusts its strategic direction.
Stay in control and keep your reference library up to date with dynamic flexibility.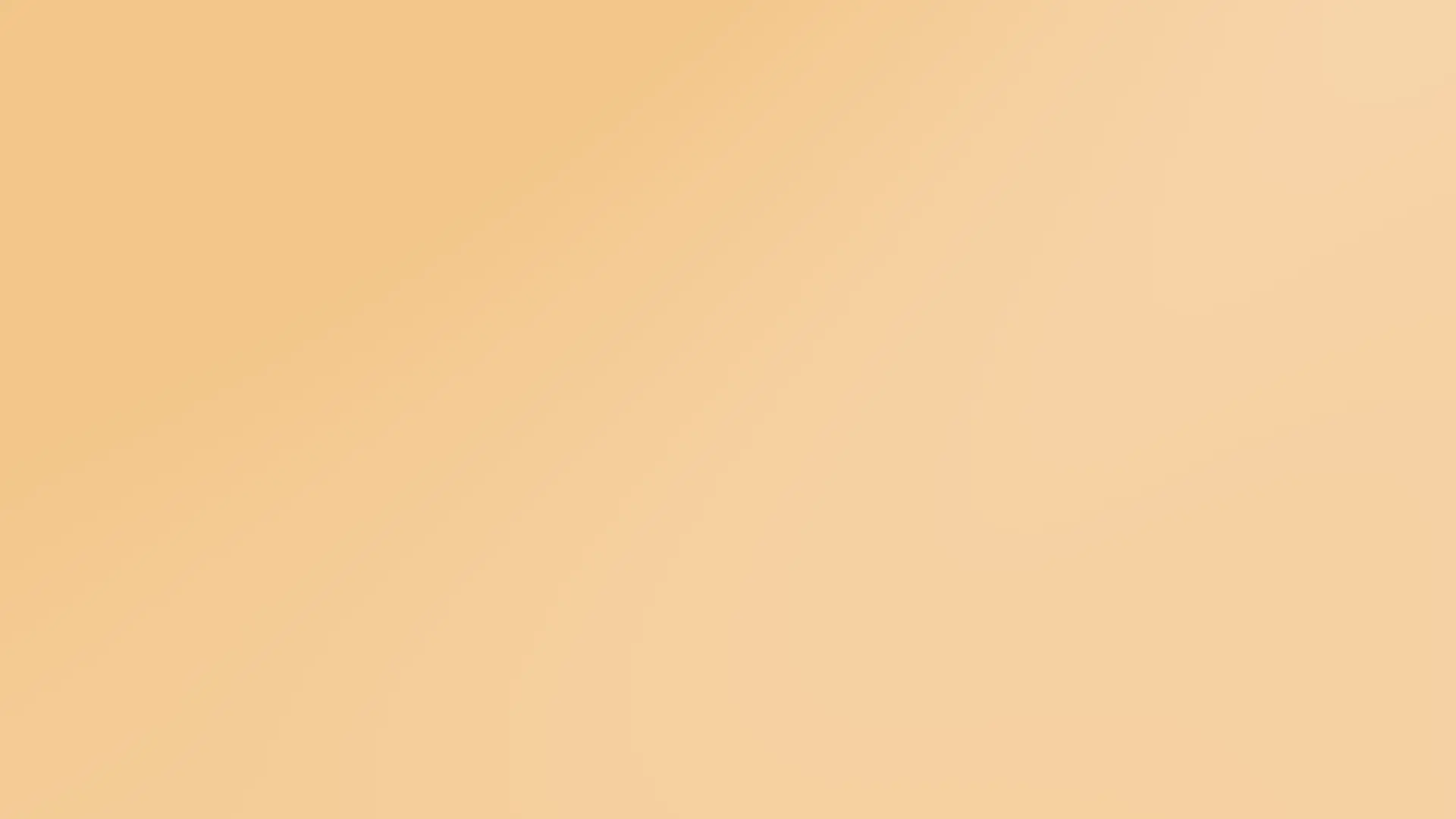 Folder Categorization with Colleagues and Across the Organization
We have improved Article Galaxy References Folders by adding another section for Account-Level Shared Folders (i.e., Company Shared Folders) that are created by the Account Administrator and that are accessible to the entire organization. This separate section sets these folders apart from the ones shared among colleagues (i.e., Shared Folders).
This increased efficiency and organization allows you to easily find and access relevant material, saving time and effort in your research.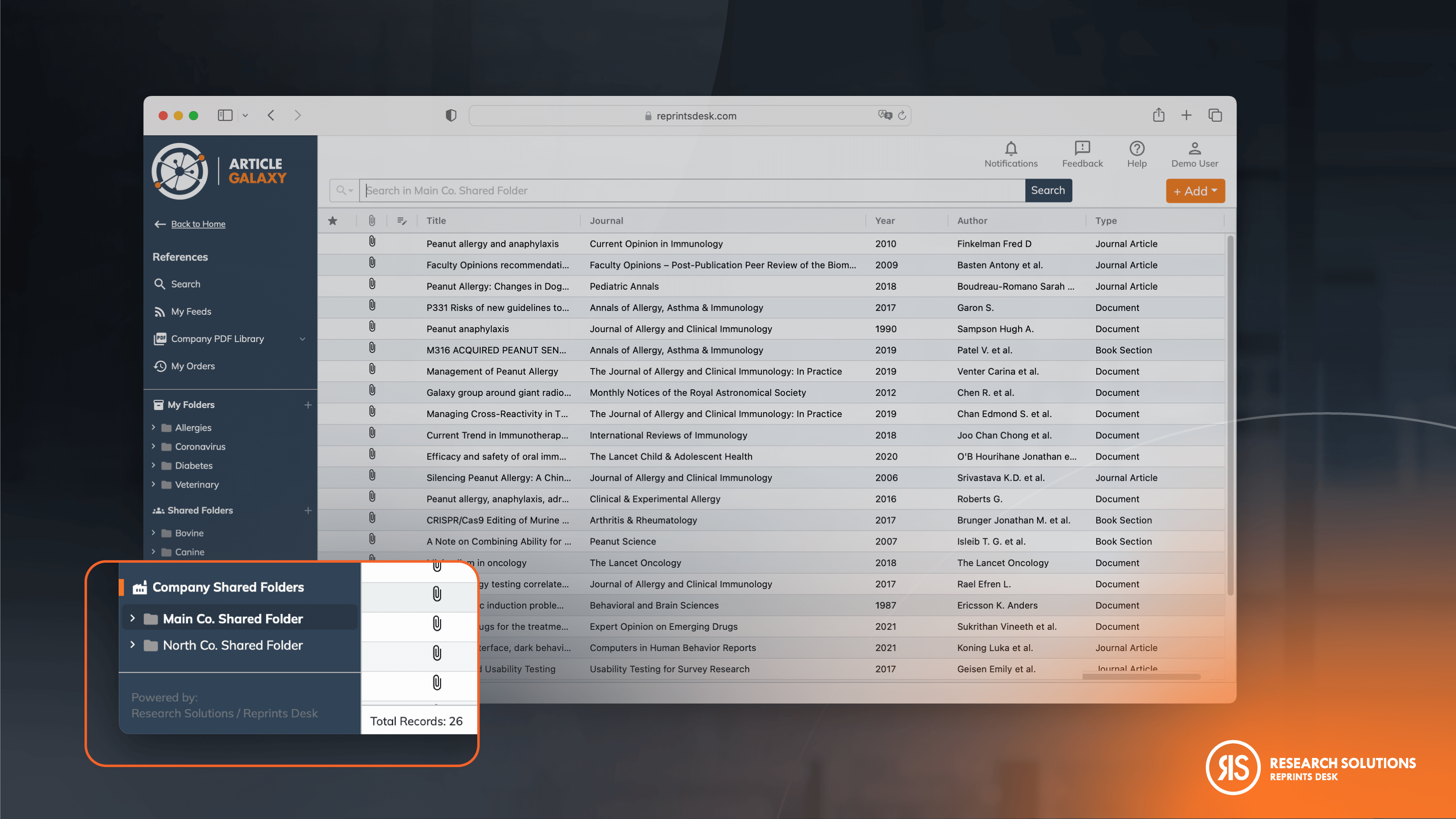 Upgraded PDF Annotations Viewer for Seamless Collaboration
Now, the PDF annotations viewer allows users to easily select and manipulate text within documents. We've added a mini toolbar that offers options like copy/paste, highlighting, underlining, striking out, and even linking selected text to relevant resources. This helps to provide transparency and context within annotated documents.
Additionally, we've introduced a convenient feature that allows users to toggle between the "annotated" and "clean" versions of a document. This means you can easily show or hide annotations and comments with just a click of a button in the top toolbar. This is particularly useful when a document is heavily marked up and interferes with reading; now you can hide any distractions to focus on the source material.
Note: Currently, the PDF Annotations Viewer is available for Article Galaxy Professional users only.
What's On the Horizon?
Enhanced Search in Article Galaxy
We're constantly striving to enhance our services based on your feedback. That's why we're excited to announce we are working on improving the discovery search in Article Galaxy to bring it to the next level.
Through extensive research and planning, we are laying the groundwork for completely revamped and highly advanced search within Article Galaxy. This enhanced functionality will transform the way our platform users find the information they need.
Stay tuned and get ready to experience a whole new level of searching with Article Galaxy.
Experience the Newest Features Up Close & Personal
At Research Solutions, we are dedicated to empowering researchers like you to maximize the impact of your work. Our advanced tools provide the support you need to streamline and scale your research processes, allowing you to soar to new heights and achieve faster outcomes. With our expert team by your side, you'll have the guidance and expertise to explore endless possibilities.
Experience the power of our advanced tools today and book a demo with one of our experts.