At Research Solutions, one of our core missions is to innovate to help customers achieve more. Our dynamic software is strategically designed to evolve along with our customers to help organizations scale their research processes and accelerate results.
Discover the latest advancements and updates from our expanding technical team, fueled by valuable customer input, over the past month.

Increased Control for Increased Efficiency
Announcing Expanded Functionality to Admin Environment
We have enhanced our Article Galaxy Admin UI to empower our Administrative Users with greater control over their environments. Admins now have the capability to efficiently manage and personalize some Account Settings, aligning them with their specific business needs. This added functionality offers increased flexibility, enabling Admins to promptly adjust settings in response to evolving business requirements.
• Customize General Settings Quickly & Easily
• Display Dashboard Resources Based on Business Needs or Usage Trends
• Ability to Create & Edit PDF Library Tags to Automatically Organize Literature (Article Galaxy References)
• Create & Deploy Company Shared Folders Across Entire Organization (Article Galaxy References)
• Create & Deploy Custom Fields Across Entire Organization (Article Galaxy References)
Our platform provides admins with self-service functionality and a variety of customizable settings and tools. This enables them to optimize their systems for maximum efficiency and fully leverage the capabilities of our platform.
If you are unable to access the enhanced features upon logging in to the Admin Portal, please do not hesitate to get in touch with us, and we will promptly assist you.
Please Note: This expanded functionality is exclusively available for our corporate Article Galaxy customers (Article Galaxy Basic, Standard, Professional). Additionally, relevant features will be activated according to the type of account.
Continued Enhancements to Intended Use Workflow
When it comes to compliance, the key consideration is how the copyrighted material will be used. We have made improvements to provide better clarity on how users can reuse articles. Our Re-use Insights works in conjunction with customers' Annual Copyright Licenses (ACLs), includes direct agreements with publishers, and integrates with Open Access publications to provide immediate, detailed information on whether the article can be used as intended.
We are constantly enhancing our Re-Use Rights Integration, working closely with customers to meet their specific needs and address any challenges they may have. With our extensive knowledge of innovation and research workflows, we strive to provide the best possible solution.
Unprecedented Organization-Wide Literature Management with Global Custom Fields
We are excited to announce the successful implementation of Global Custom Fields in Article Galaxy References.
Administrators now have the ability to create Global Custom Fields that align with your company's priorities and apply them across all users and folders in their account.
End users can utilize these admin-created Global Custom Fields to effectively organize and manage acquired literature based on relevant data fields for your organization. For example, you may capture information about the location of the study, results of the article, drug dosage details, side effects, or maybe which group in your organization this article belongs to. This ensures that essential information is consistently captured throughout the organization, in accordance with the admin's specifications.
End users also have the option to easily switch between their Personal Custom Fields and the Global Custom Fields. By default, their personal Custom Fields will be displayed first, if applicable.
Furthermore, users can export both Personal and Global Fields to Excel and CSV formats, allowing for seamless collaboration and analysis of this valuable information.
Manage Traceability of the Citation Records within Shared Folder
We have made a significant improvement to our system for tracking the most recent user to update or make changes to a citation in the Shared Folders.
Now, whenever a user makes any kind of change to certain elements, their email address will be displayed. These elements include:
• Any edits made in the "Article Details" section
• Any annotations that are added
• Any additions or deletions of "Notes"
• Any additions or deletions of "Tags"
• Any additions or deletions of "Subfolders"
• Any changes made to "Custom Fields"
• Any files that are added or removed
This new feature greatly enhances the ability to track and manage the history of citation records within Shared Folders.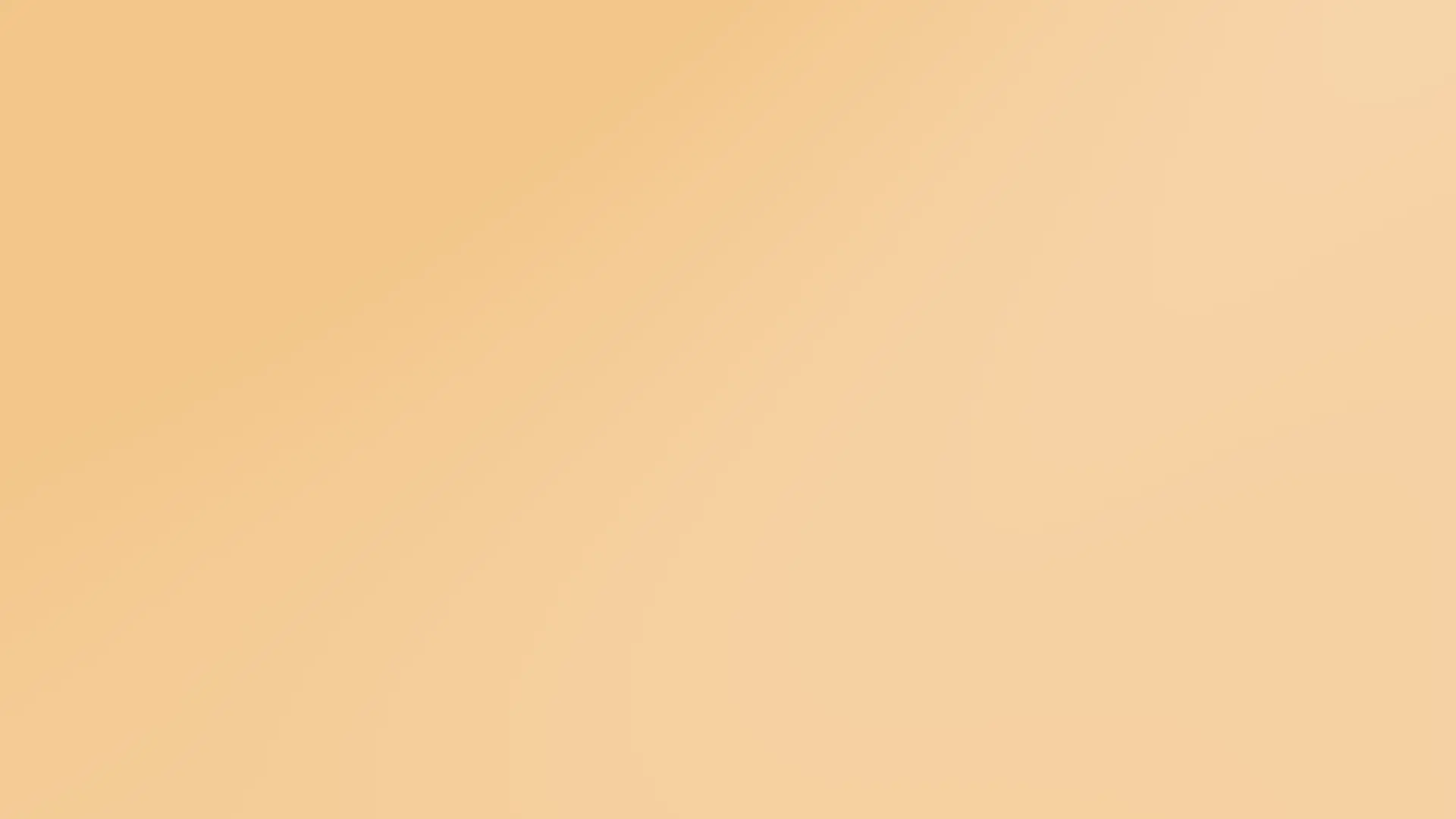 NBIB Support for Streamlined PubMed Searches
We are pleased to announce that Article Galaxy References now supports the import of PubMed files (NBIB format) using the familiar Drag & Drop feature. Users can easily create an NBIB file from PubMed and simply drag and drop it into a folder, where the citations will automatically appear.
This exciting new feature plays a vital role in continuing to offer the best solutions to support researchers in their innovation process, recognizing the significant reliance on PubMed searches.
Please Note: Exporting citations to NBIB file format is currently not available.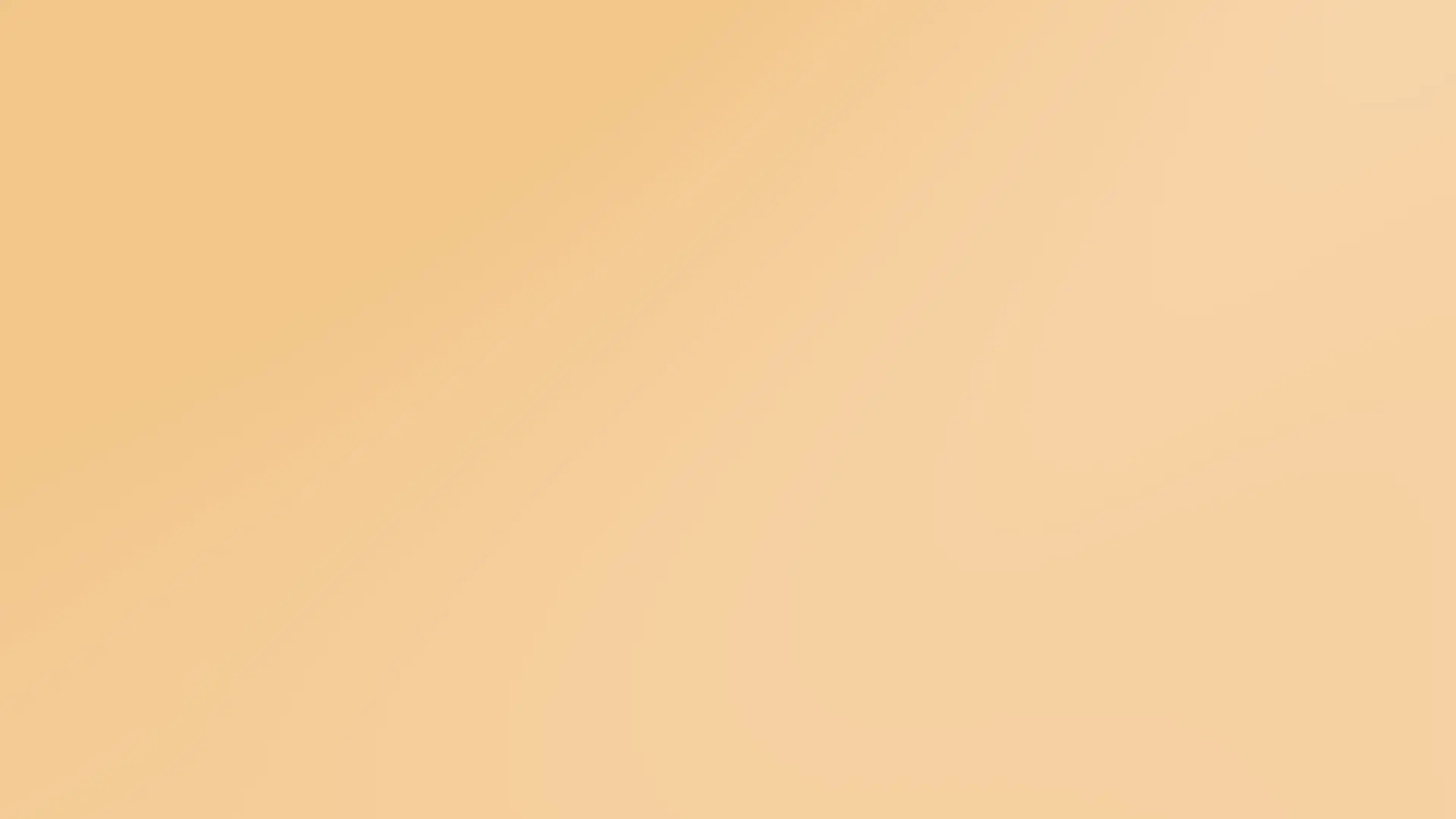 Customer Feedback Incorporated: Your Input Matters
Efficient & Expeditious Delivery of Even the Largest Documents
In addition to handling digital PDF files, our services extend to gathering literature (photocopying & scanning PDFs) from major libraries worldwide. We understand that these files can be quite large, especially when photocopying. That's why we have upgraded our system to ensure that even the largest files are delivered to you seamlessly. Our enhanced capabilities allow for a more efficient and expedited delivery of these sizable documents.
Improved Credit Card Management
Some of our Article Galaxy users pay for articles via credit card. We noticed a few users having difficulty adding/editing and deleting credit cards. We have simplified and streamlined our user interface for adding and managing credit card information in Article Galaxy. Our upgraded intuitive and user-friendly design ensures a smoother experience.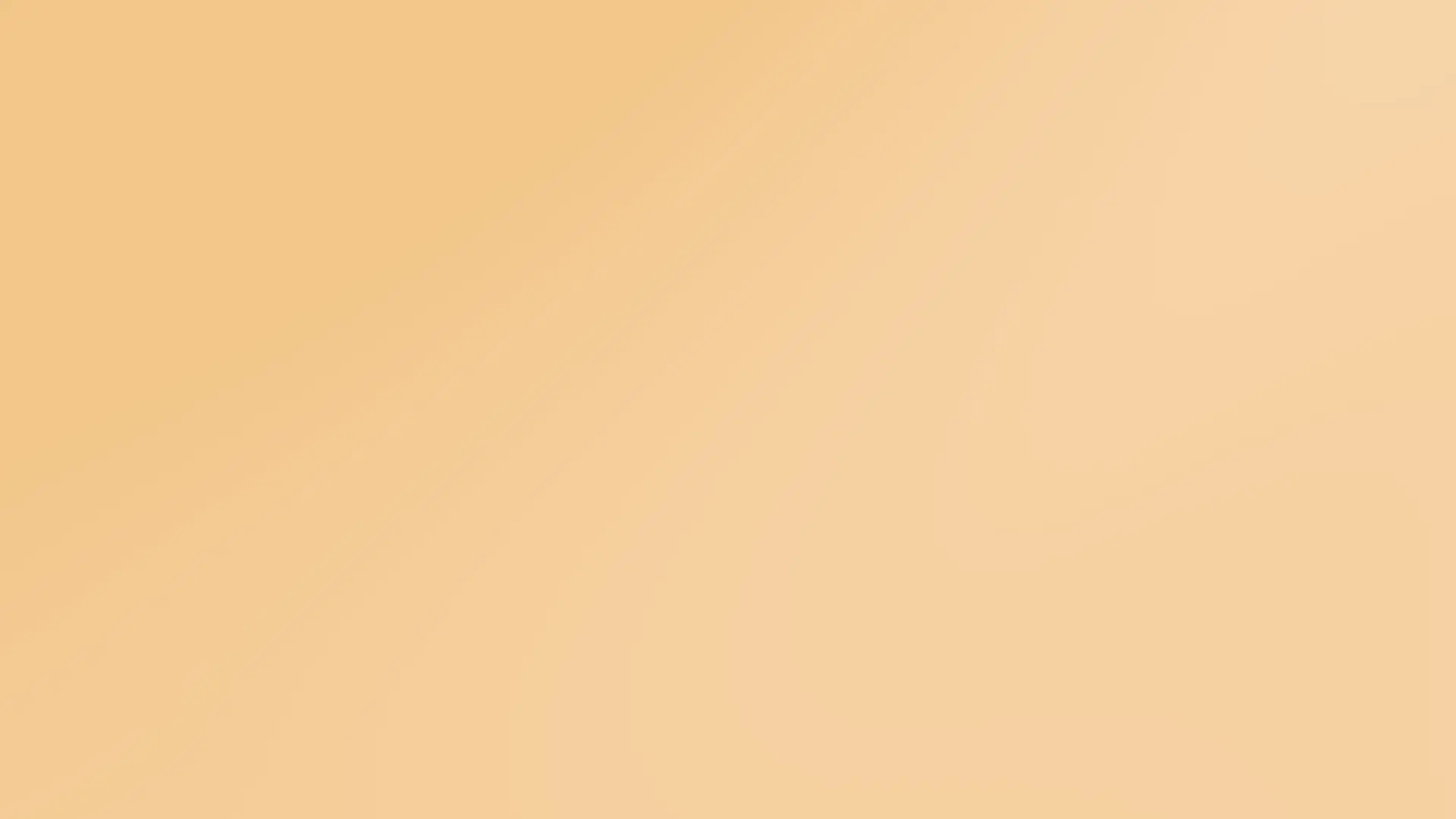 Easier Navigation of Tags in Folders, Citation Details, & Search Section
Through our continuous improvement efforts, we have upgraded how tags are displayed in folders, citation details, and the search section of Article Galaxy References.
Previously, tags were shown in the order they were created, which posed a challenge for users who had a large number of tags. It became difficult for them to locate specific tags in a lengthy list.
To address this issue, we have implemented a solution that sorts tags alphabetically. This improvement enables users to easily find and access their tags with greater efficiency.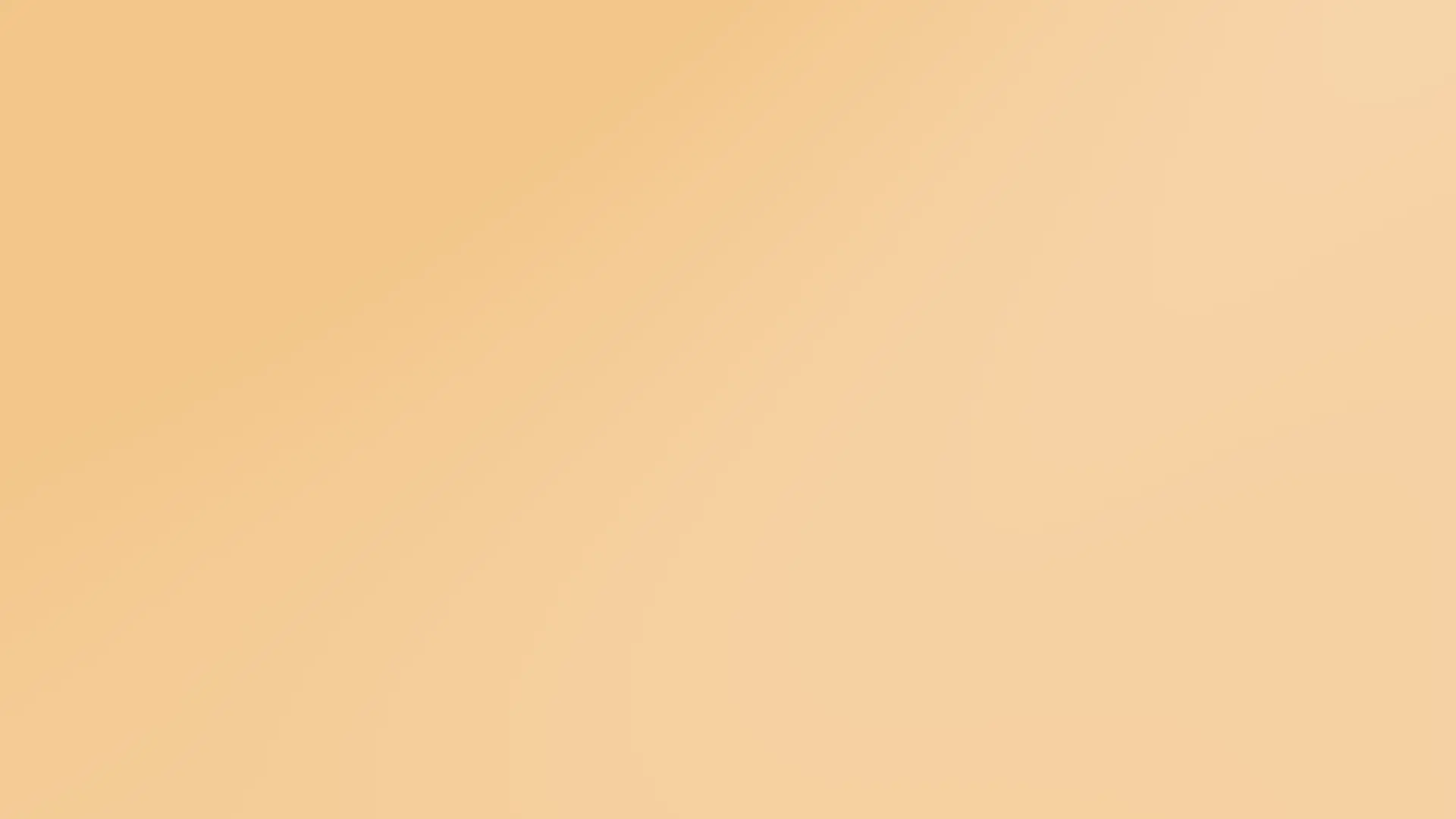 Simplified Visualization of Folder & Subfolder Lists
Effective organization of references and literature is crucial for efficient research processes.
Users have the flexibility to create folders and subfolders according to their specific literature management requirements. If users have not utilized Tags or favorited any items within a folder, these options will not be displayed for a clutter-free user interface experience.
This update ensures that users with extensive lists of folders can effortlessly navigate through them, focusing on their preferred content rather than predetermined settings.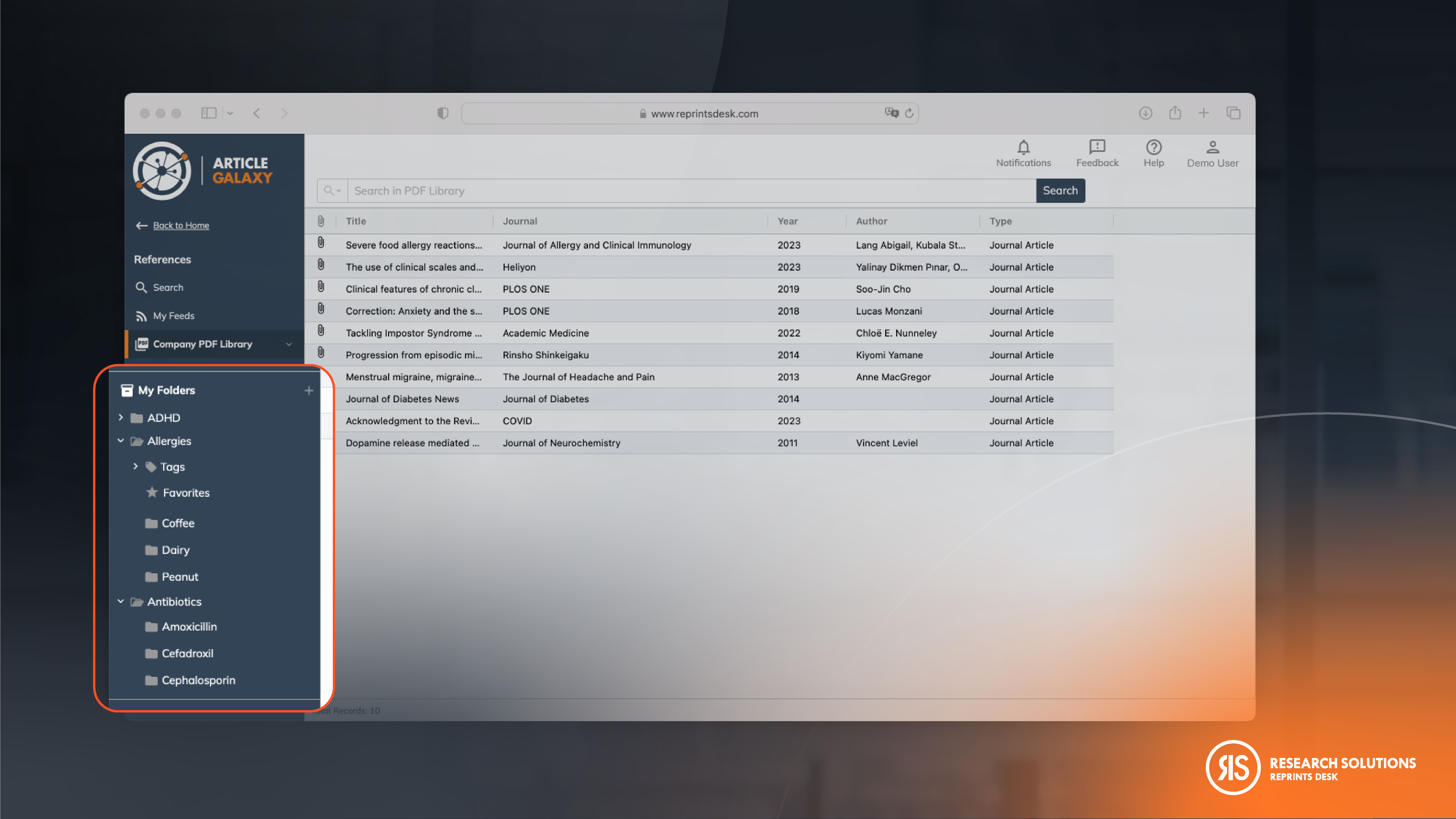 Transparency in Collaboration & Annotation Processes
We continue to build out our reference management tool, Article Galaxy References, to ensure it's easier than ever to work alongside with your team.
We've enhanced the system by adding a display cue when saving references in Shared Folders. Now, when you click the "Save Reference" button in the "Article Details" section, the system will prompt you to choose whether you want to save the reference with annotations or save a clean version without annotations.
This means you have the flexibility to move records with or without annotations, ensuring you always have the version you need to work effectively.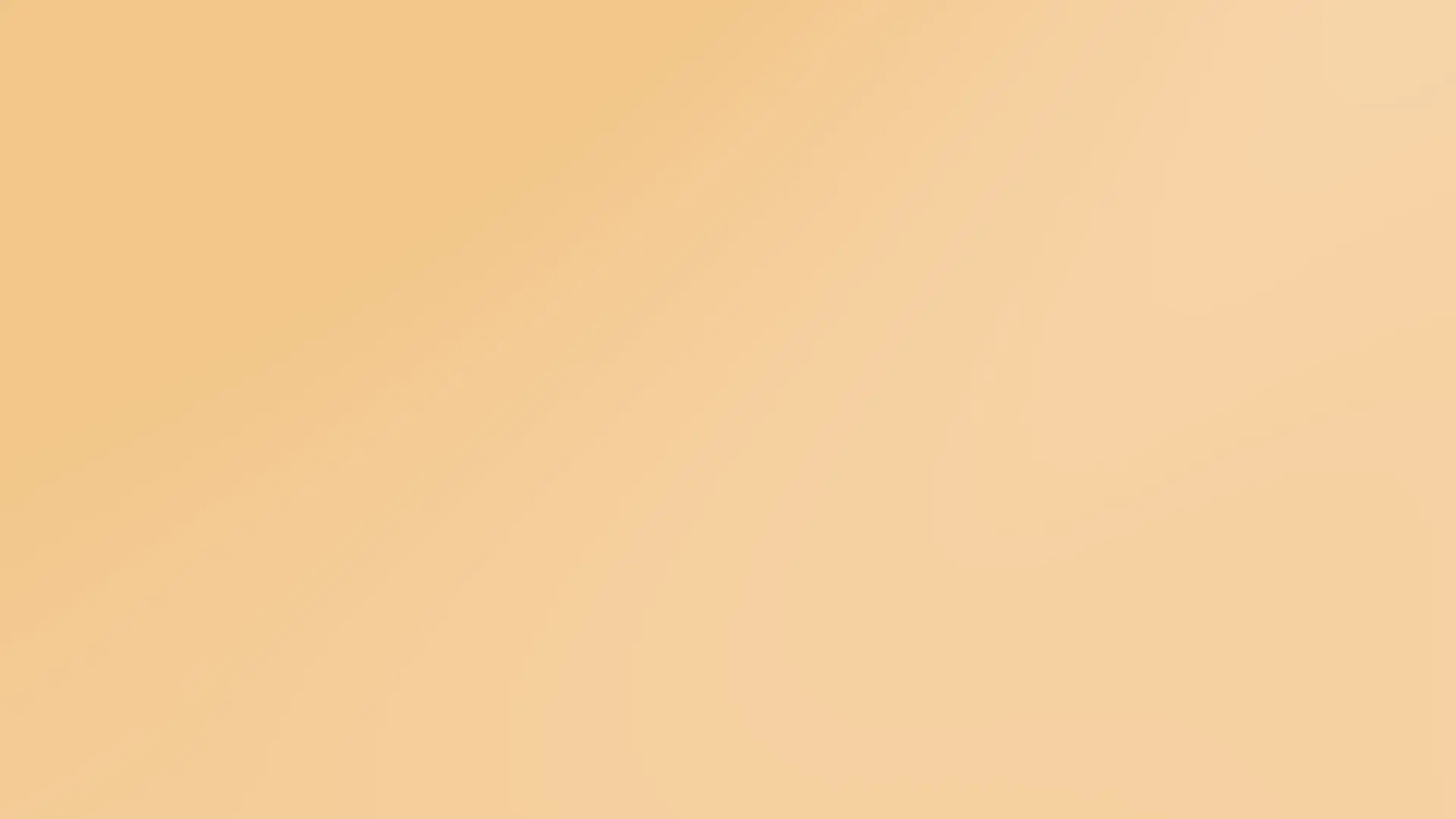 Get A Firsthand Look at the Latest Features
Experience the power of our advanced research tools. At Research Solutions, we are committed to accelerating your results and helping you achieve new levels of success. Our dedicated team is ready to showcase how our products can elevate your research.
Don't miss out on this opportunity - book a demo today and unlock the full potential for your organization.