Former Springer Nature and Elsevier Executive Brings a Breadth of Industry Expertise as Company Takes Steps to Improve Customer Experience
ENCINO, Calif., July 9th, 2020 — Research Solutions, Inc. (NASDAQ: RSSS), a pioneer in providing cloud-based workflow solutions for R&D driven organizations, and its wholly owned subsidiary Reprints Desk, today announced it has hired Michiel van der Heijden as Chief Product Officer. The new hire comes as Research Solutions increases its commitment to strategic product development, establishing a new company division dedicated to customer-centric product innovation and management.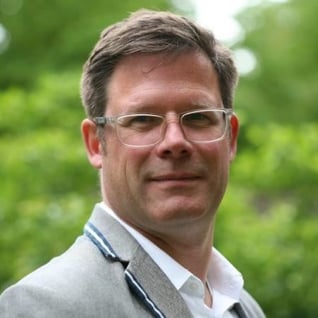 "Over the past decade, we have experienced phenomenal success with our Article Galaxy platform," said Peter Derycz, Research Solutions President and CEO. "As we move forward into the new fiscal year, we are redoubling our efforts to build-out our strategic product management capabilities—and I am overjoyed to welcome Michiel van der Heijden to lead the charge. He is an exceptionally talented and experienced industry executive, who understands our customer needs better than almost anyone."
Van der Heijden joins Research Solutions after nine years at industry-leading publisher Springer Nature, where he held executive roles in product technology, product development, and business development. Previously, he served as Head of Product Management at Elsevier and has startup experience as well.
"I'm honored to join Research Solutions, especially at a time when markets and industries are experiencing such rapid change," said van der Heijden. "I look forward to contributing my experience to an already dynamic and award-winning company, and to provide strategic direction as the company continues to grow."
Article Galaxy, an award-winning and robust SaaS platform for on-demand document delivery powered by Research Solutions, provides research-driven organizations with one-click access to scientific journal articles, along with advanced literature search and reference management tools.
About Research Solutions and Reprints Desk
Research Solutions, Inc. (NASDAQ: RSSS) is a pioneer in providing seamless access to scientific research. Its wholly-owned subsidiary Reprints Desk, Inc., simplifies how organizations and individual researchers discover, acquire, and manage scholarly journal articles, book chapters and other content in scientific, technical, and medical (STM) research. More than 70 percent of the top pharmaceutical companies, prestigious universities, and emerging businesses rely on Article Galaxy, Reprints Desk's cloud-based SaaS research platform, for simplified and lowest cost access to the latest scientific research and data. Featuring an ecosystem of app-like Gadgets for a personalized research experience, Article Galaxy offers individual as well as enterprise plans, coupled with unparalleled, 24/7 customer support. For more information and details, please visit www.researchsolutions.com and www.reprintsdesk.com.
Forward-Looking Statements
Certain statements in this press release may contain "forward-looking statements" regarding future events and our future results. All statements other than statements of historical facts are statements that could be deemed to be forward-looking statements. These statements are based on current expectations, estimates, forecasts, and projections about the markets in which we operate and the beliefs and assumptions of our management. Words such as "expects," "anticipates," "targets," "goals," "projects", "intends," "plans," "believes," "seeks," "estimates," "endeavors," "strives," "may," or variations of such words, and similar expressions are intended to identify such forward-looking statements. Readers are cautioned that these forward-looking statements are subject to a number of risks, uncertainties and assumptions that are difficult to predict, estimate or verify. Therefore, actual results may differ materially and adversely from those expressed in any forward-looking statements. Such risks and uncertainties include those factors described in the Company's most recent annual report on Form 10-K, as such may be amended or supplemented by subsequent quarterly reports on Form 10-Q, or other reports filed with the Securities and Exchange Commission. Readers are cautioned not to place undue reliance on these forward-looking statements. Examples of forward-looking statements in this release include statements regarding building out the Company's strategic management capabilities and the provision of strategic direction as the Company continues to grow. The forward-looking statements are made only as of the date hereof, and the Company undertakes no obligation to publicly release the result of any revisions to these forward-looking statements. For more information, please refer to the Company's filings with the Securities and Exchange Commission.