Finally, a Guide to Making STM Content Acquisition Easy!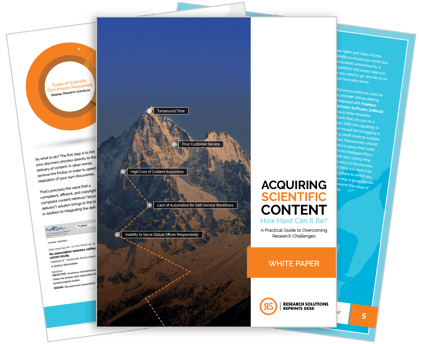 Accessing Scientific Literature Doesn't Have to Be
Like Scaling a Mountain!
SO CLOSE AND YET SO FAR. Is that how many documents seem to you? Getting what you want—when, where, and how you want it—can be a real pain. That's why we created this concise guide to getting around the obstacles that stand between you and the information your organization needs.
Download It Here and Learn How To:
Avoid busting the budget on expensive subscription access
Acquire even the most elusive content with equal ease
Slash delivery turnaround time from days to minutes