New Gadget
Citation Exporter
The Citation Exporter provides a quick and simple way to generate a comprehensive list of citations based on partial citation information available, saving valuable time in the research process. Simply paste up to 250 DOIs, click export, and download a CSV file with the full citation metadata.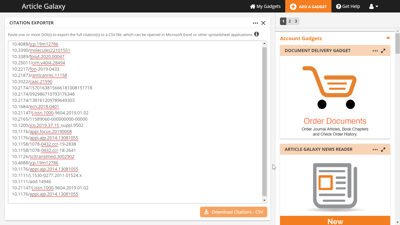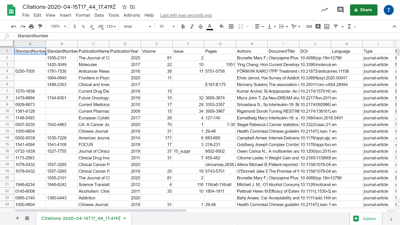 Gadget Fix
Reference Manager Gadget
Internet Explorer 11 compatibility changes were deployed to Reference Manager Gadget to provide a better user experience in that browser.