In this release, we're introducing a new Gadget to search for literature in the field of electronics and telecommunications. You'll also find new features for Bibliogo and Article Galaxy Widget (for Article Galaxy+ customers), as well as some new Article Galaxy API features.
Gadgets
NEW: Electronics & Telecommunications Literature Search
Based on a customer suggestion (we love those), we've created a literature search Gadget to make it convenient to find articles in the field of Electronics & Telecommunications from the following sources: IEEE Xplore, International Journal of Electronics and Telecommunications (JET), International Journal of Advanced Research in Electronics and Communication Engineering (IJARECE), Springer Nature, and Elsevier.
Perform simple searches at Google speed
Read article abstracts
Get access to full-text
Add references to Reference Manager Gadget
Explore Altmetric data
Try Electronics & Telecommunications Literature Search now.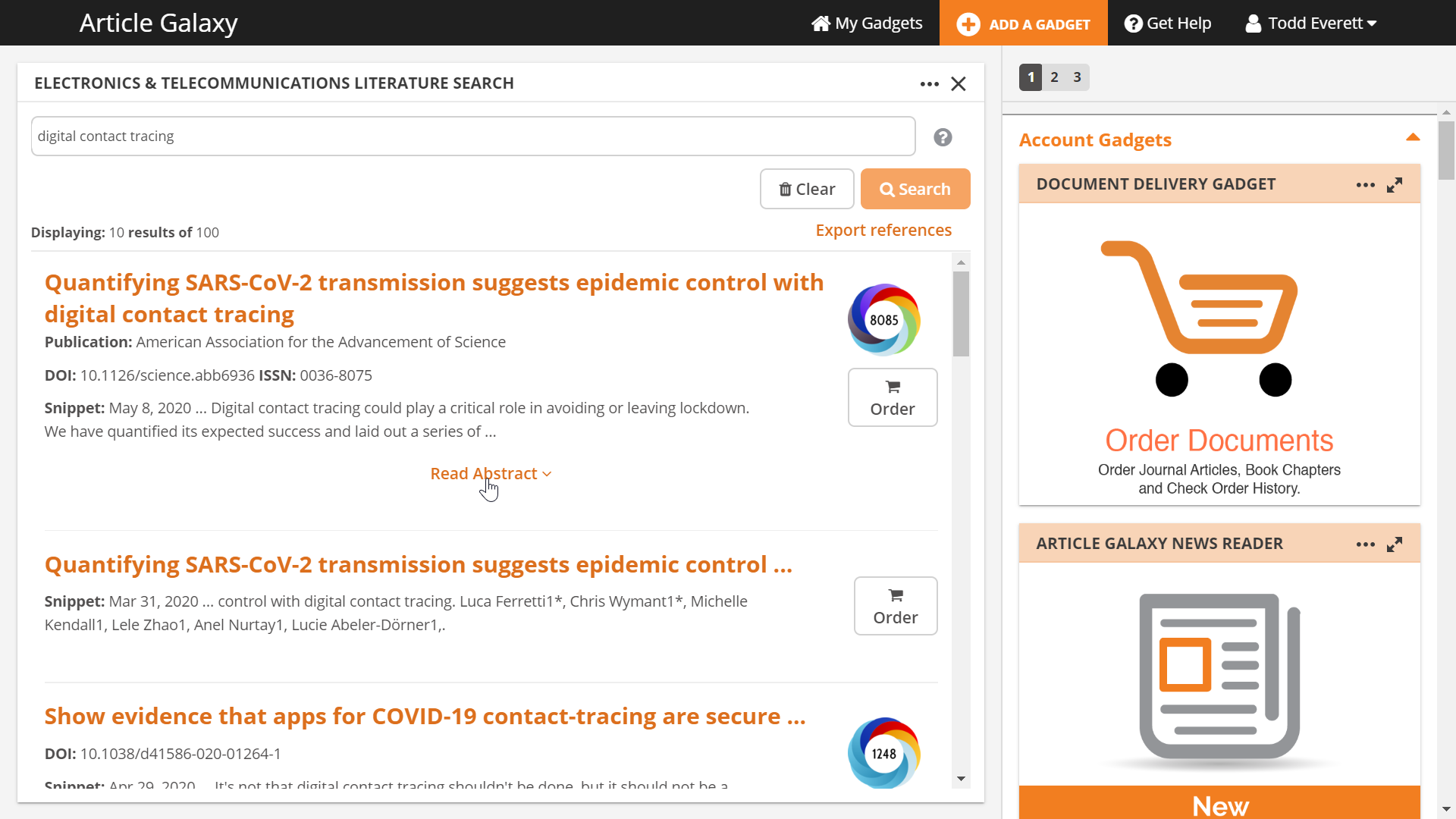 Update: Peptide Sequence Visualizer
Our team of scientists, artists and engineers rethought the entire design of this Gadget to deliver a more delightful user experience and more beautiful visualizations, which can be exported for your use outside of Article Galaxy.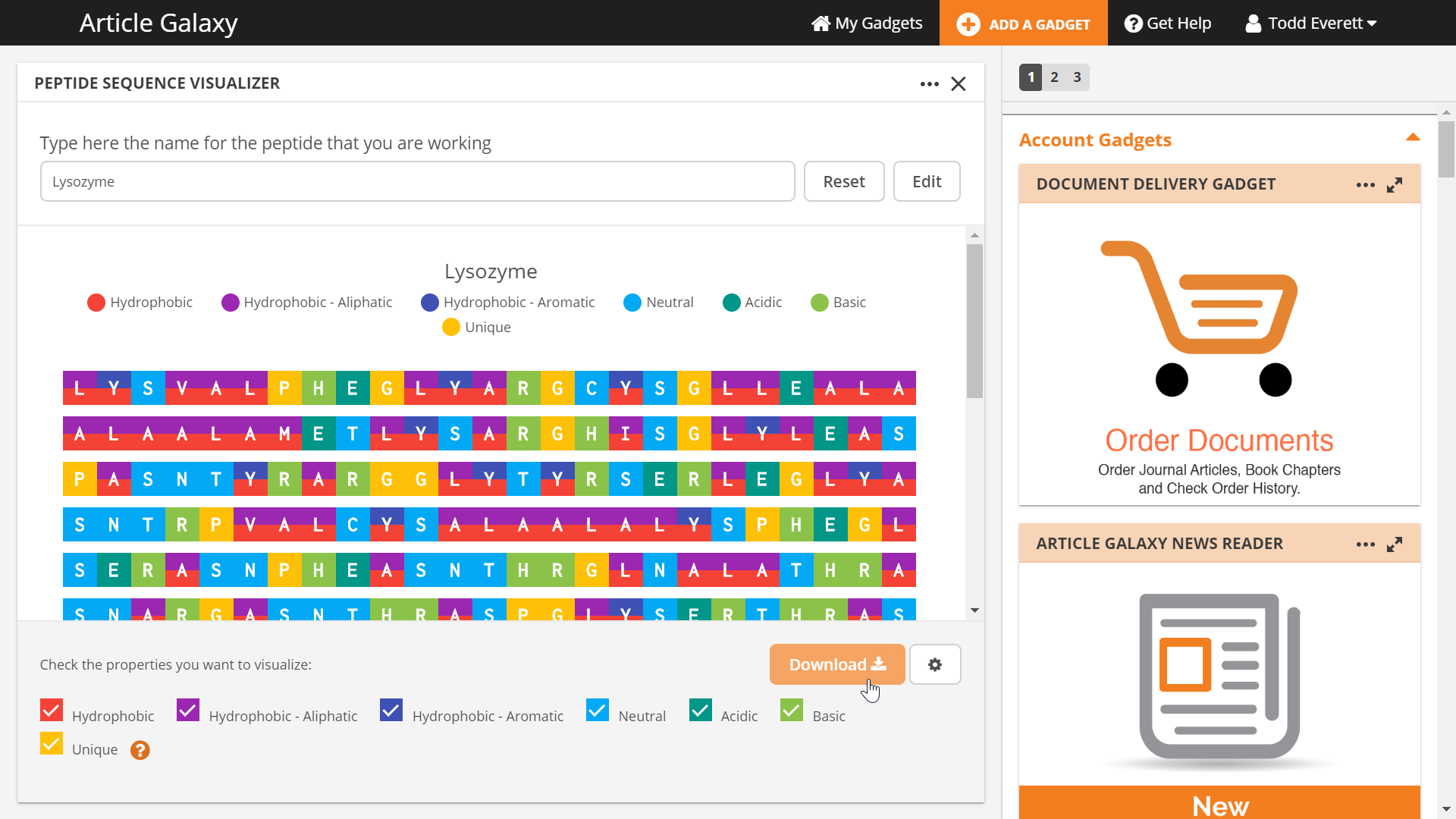 API
Convenient features to access content and reporting were added to the Article Galaxy API, enabling enterprise customers and partners to add more value to their applications.
Article Galaxy Widget
For Article Galaxy+ customers, we've added prompts in Article Galaxy Widget, so no matter what literature site you're on, you can easily identify when articles are included in your Article Galaxy+ package.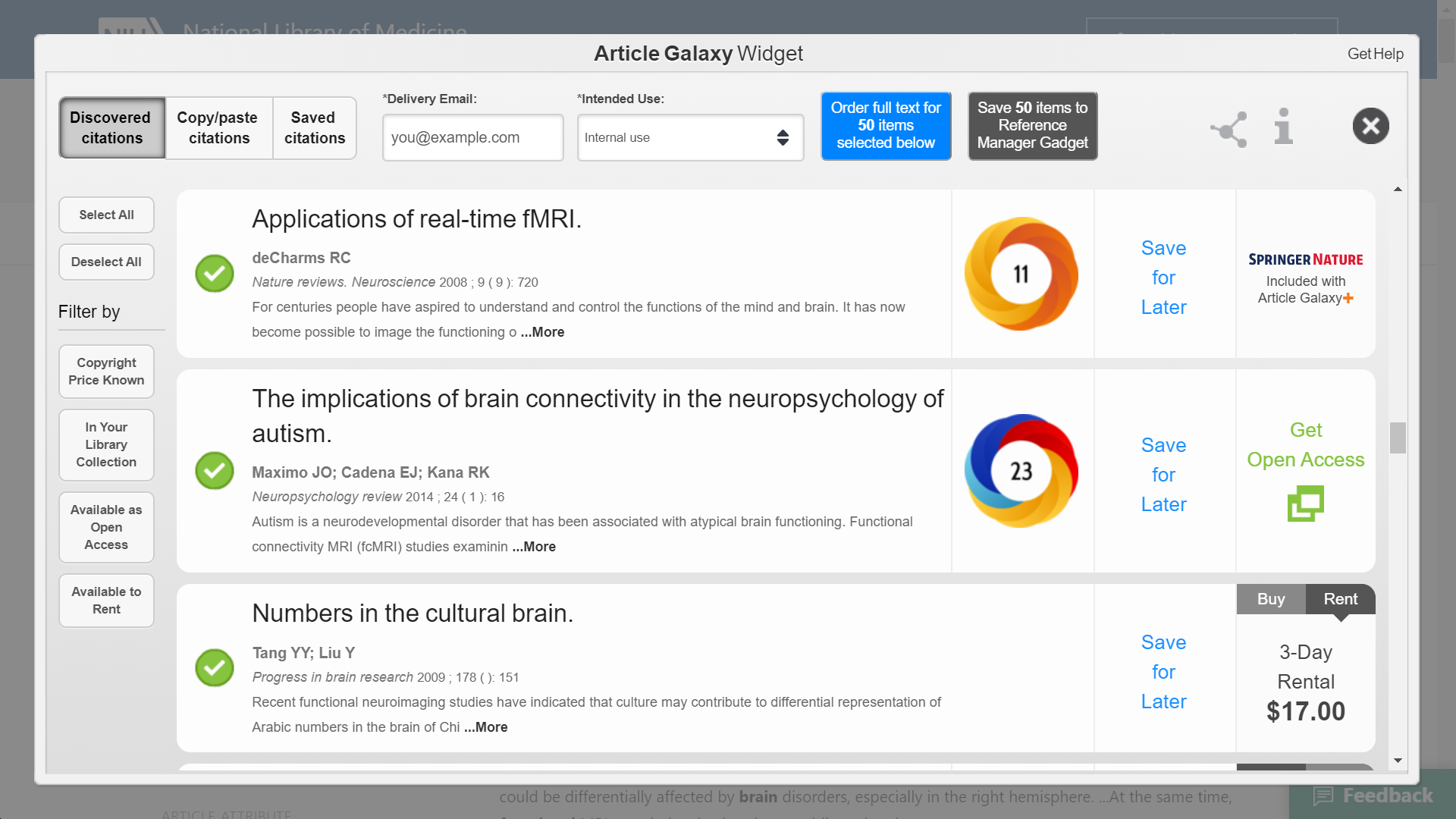 Bibliogo
With a new set of features and bug fixes, Bibliogo keeps getting better.
Features:
For Single Sign-On (SSO) customers, SSO-compatible links are now created in all system generated emails, such as journal TOC alerts and comment notifications, so access to Bibliogo is easier than ever.
Bibliography owners now have the ability to reassign ownership to a colleague,
Bibliogo's integrated rights advisory solution has been redesigned for a more intuitive and efficient user experience.
Fixes
Several issues with feeds were resolved, including changes to support new PubMed.